How to Effectively Use CRM
Written by: Victoria Yu
Victoria Yu is a Business Writer with expertise in Business Organization, Marketing, and Sales, holding a Bachelor's Degree in Business Administration from the University of California, Irvine's Paul Merage School of Business.
Edited by: Sallie Middlebrook
Sallie, holding a Ph.D. from Walden University, is an experienced writing coach and editor with a background in marketing. She has served roles in corporate communications and taught at institutions like the University of Florida.
Updated on November 17, 2023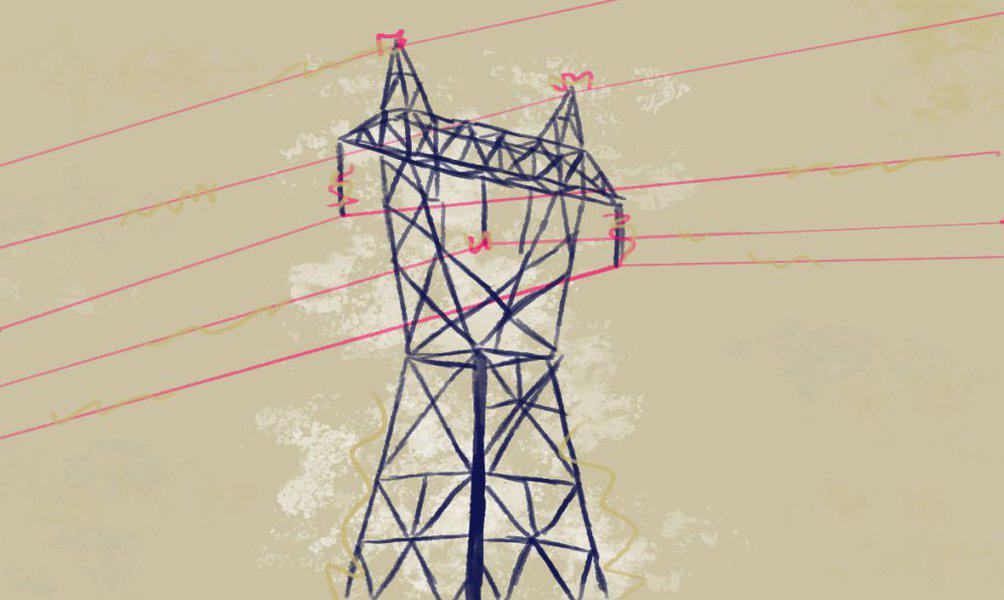 How to Effectively Use CRM
Why Should You Get A CRM?
Choose the Right System
Set Up Your Sales Funnel
Set Up Templates and Automated Workflows
Assign Roles
Set Up CRM Dashboards
Onboard Employees to the CRM
Update Processes Often
Hire a CRM Manager
Conclusion
If you've just purchased a shiny new CRM system, you might be at a loss on how to set it up going forward. Sure, the CRM might come with a tutorial on how to use each feature, but how do those features come together to make a sustainable system for your business operations?
A sword is only as strong as its warrior, and a CRM, likewise, is only as strong as its managers. So, how can you temper and sharpen your CRM into a tool that feels like a natural extension of your company? To answer that question, this guide will illustrate the best ways to effectively use CRM systems and ensure your CRM is an investment worthy of your time.
Key Takeaways
Customer relationship management (CRM) software tracks and stores lead and customer data throughout the sales process. Using this data, sales reps can make tailored pitches and process sales more quickly.

Though CRMs can greatly improve a business's conversion rates, retention rates, and sales figures, these benefits are dependent on the company properly using the platform to its fullest extent.

To effectively set up and use a CRM system, a business should choose the best system for its needs, set up its sales funnel, design templates and automated workflows, assign roles to employees, create CRM dashboards, onboard employees, frequently update processes, and hire a CRM manager.
Why Should You Get A CRM?
First off, you might not be convinced that all of this effort is worth it. But customer relationship management (CRM) software, which tracks and manages your leads throughout the sales process, is a game-changing tool when it comes to building stronger customer relationships. Using the data stored in your CRM, your sales representatives can follow up with leads faster and send more personalized messages. The value and speed of each sale will increase dramatically.
To be specific, Zoho claims that owning a CRM could lead to a 300% improvement in lead conversion rates, a 41% revenue increase per salesperson, 24% shorter sales cycles, and a 27% improvement in customer retention.
But simply owning a CRM system won't bring all those benefits – to see the full extent of a CRM's capabilities, the tool must be implemented and utilized properly. If not, the CRM platform might actually bog down your sales reps, adding more tasks to their working day with no payoff in sight.
Customers will also be left confused and frustrated as their personal data is squandered rather than being used properly by the company that collected it. A mismanaged CRM simultaneously causes more work for sales reps while providing no benefits for customers.
To alleviate this mismanagement, we've gathered eight essential tips on how to effectively use a CRM system to get your company on the path to successful implementation.
1. Choose the Right System
Our first tip isn't so much about using the CRM software itself but ensuring that you have a suitable CRM platform in the first place. If you're still browsing different vendors looking for the right system, be sure to choose one that matches your business plan for at least the next five years.
Some factors you should take into consideration are:
How many contacts do you plan to have at any given time?
What sort of third-party integrations or plug-ins will you need?

For example: marketing automation software, email campaign software, collaboration tools, service desk software, and more

How many users will access your CRM platform?
Should you host your CRM on-premises or through the cloud?
If you're reading this guide, there's a good chance that you're still figuring out the basics of your CRM or are still debating which one to purchase. So, before you attempt to make any more progress using the CRM system, it's important to truly confirm that your CRM will grow as your company grows and that it will be a worthwhile investment for the near future.
Even if you've already made your purchase, it's not too late to switch to another CRM vendor that better suits your needs. Remember the sunk cost fallacy – it's best to cut your losses early and switch to a better choice than going down with your CRM!
2. Set Up Your Sales Funnel
Now that you're sure you've got a CRM system that's suitable for your company, the next step is to set up the most important process of all: your sales funnel. A sales funnel is a flowchart showing the steps a lead (potential customer) takes to complete a sale and the number of leads at each stage of the process. It's the central tool around which the rest of your CRM functions, so it's wise to set it up before fiddling with any other tools.
Your business should already have a good understanding of the standard process it takes to identify, reach out, qualify, nurture, persuade, and close a potential customer. If you don't, consult with your sales reps to iron out the timing and details.
Most CRMs already have a default sales funnel installed, so all you have to do is change the names to your company's nomenclature and add or subtract a few stages as necessary. Each stage of your sales funnel should have a concrete action or qualification that moves leads further down the funnel until the lead becomes a customer. At the end of the funnel, be sure to have two archive categories for historic customer accounts and disqualified leads.
3. Set Up Templates and Automated Workflows
Once your overarching sales funnel has been set up, it's time to populate it with customer cards for every lead you get and to move leads through the funnel to close. To save your sales reps time and effort, set up templatized customer cards and automated workflows that will make creating and processing leads easier.
Templatized Customer Cards
As CRM systems track information about each customer and their potential purchase, each customer card usually contains data fields for the customer's name, email, the product they're interested in, their order size, which sales rep is assigned to them, and more. Each CRM usually has a default customer card with similar fields.
However, it's unlikely that your business needs all the information asked for by the standard cards. Or, your business might require more details specific to your industry and sales process.
As such, you should take a few minutes to customize the customer card template to only ask for the information your company needs to serve the customer. Then, when sales reps copy the template for each new lead, they won't waste any time collecting and filling out useless information and will be sure to collect all the data your company needs.
Automated Workflows
Depending on your CRM, your platform might also support automated workflows. This means that the CRM can automatically complete certain actions and tasks by itself, such as sending a follow-up email after a certain amount of time has passed or automatically moving a lead into the next stage of the sales funnel if they answer a phone call from your rep.
Customizing these workflows to your funnel saves your sales reps time they could be using to make more sales.
4. Assign Roles
Depending on the size of your company or sales department, you might separate your sales personnel into different jobs, such as your sales representatives, sales development representatives, business development representatives, and sales managers, just to name a few titles. Your marketing and customer service employees may also access your CRM for customer data.
Each of these positions has different tasks and responsibilities. As such, it would be wise to limit their access to the CRM and usage of the CRM only to the information and activities needed to complete their roles.
Though most employees in customer-facing roles should be able to add and edit lead information, you may want to limit certain CRM tools and functions, such as database analysis or performance reports to managers and above. Alternatively, if your company deals with incredibly sensitive customer information, you may wish to restrict viewing access of customer data only to the person's designated sales representative.
Limiting who has access to what information protects your company from liability and misappropriation of customer data and prevents your sales reps from poking their noses into features they shouldn't be touching.
5. Set Up CRM Dashboards
CRM platforms usually include CRM dashboards which display live KPIs, metrics, and graphs on the data stored in the CRM. This gives all employees a quick view of how the team is performing at any given time and helps managers make decisions with the most up-to-date information.
For example, your CRM dashboard could display information about how many leads are currently in the sales funnel, the percentage of your team's quota completed, the projected revenue you'll make this quarter, how many phone calls each rep has made, and more.
While these example metrics sound swell enough, some managers new to CRM platforms may not know that CRM dashboards can be customized to show only the metrics relevant to a team and that a CRM system can usually display multiple dashboards.
In other words, a company could set up a CRM dashboard for each sales, marketing, and customer service team, allowing each group to focus on their own performance easily. This helps leaders in each team manage employees more accurately while gleaning useful information from the CRM more quickly.
6. Onboard Employees to the CRM
Now you've got your CRM software set up, all that's left is to introduce your employees to it and get them acclimated to the new tools. Rather than simply throwing the CRM platform at them, sit down with your marketing, sales, and customer service teams to explain to them how a CRM could help them and how to use the CRM for their specific roles. Without the employees' buy-in, your CRM may sit useless on their hard drives.
A way you could incentivize your employees into using the CRM is by tying bonus packages to CRM use. For example, you might add a $100 bonus for every 10 leads a sales rep logs into the CRM or track their performance based on how frequently they use the CRM platform. Of course, this will have to be customized for every job function, but it's a good place to start for salespeople.
7. Update Processes Often
As you begin to launch your CRM system, it'd be wise to check in with users and managers at least once every week to observe how they're adapting to the new processes and if any improvements could be made to the sales funnel, roles, automation processes, and dashboards you set above. Your employees might also have suggestions on how you could improve the company's CRM usage.
As your employees get more used to the CRM processes and technology, you'll need to check on them with less and less frequency: perhaps every month or quarter. But it would still be wise to have a mind for continuous improvement when it comes to your CRM, ensuring that it grows as your company does.
8. Hire a CRM Manager
As your company grows and relies on CRM more and more to drive sales and customer satisfaction, you should consider hiring a designated CRM manager to constantly monitor and improve your CRM processes.
On top of simply trimming old accounts, a CRM manager with platform-specific course or certification training can go into the platform itself to customize, manage, and maintain the system, improving the experience for both customers and company users. Essentially, a CRM manager is a designated person with all the technical expertise to ensure that your CRM functionality is perfectly aligned with your business strategy.
Of course, each CRM platform's back-end development processes look quite different. That's why you should hold off on hiring a CRM manager until you've settled into an enterprise-level CRM system that will serve you for at least a decade to come, and specifically hire a manager with experience and qualifications in managing that particular platform. The more familiar your CRM manager is with your specific platform, the more effective they'll be in customizing and managing your CRM system.
Conclusion
A CRM system can be a great addition to your company's tech stack, helping your marketing, sales, and customer service teams organize and store customer information. But for employees and managers who have never used a CRM platform before, discovering and using all of a CRM's features may feel a bit overwhelming. Hopefully, this prioritized list has given you some guidance on how to begin setting up your CRM. With a little investment and work at the start, your company can leverage a CRM to bring out the best in its employees and close more deals than ever before.
FAQs
Which CRM platform should I purchase?
There is no one best CRM platform, but some popular CRM vendors are HubSpot CRM, Salesforce CRM, and Zoho CRM. If you haven't purchased your CRM or are open to switching, you should find a CRM vendor that meets both your budgetary and functional needs for the near future. For example, if your marketing strategy relies heavily on social media marketing, you should be sure to purchase a CRM with native social media integrations.
Remember: sometimes things that are more expensive are worse. It's not a matter of buying the most expensive CRM but of making the most out of the CRM that suits your budget and needs at the moment. 
Do I need to purchase a CRM platform?
If your business is just starting out or you don't have very many customers at a given time, your business might not need a CRM at all. For example, if you operate in a very small industry and only have 10 customers at a given time, it may simply be easier to assign a designated account manager to each customer rather than paying for a CRM.
But if your sales reps are struggling to keep track of all their customer's details, you should consider investing in a CRM platform to help organize and manage your sales process and data. 
If price is a concern, some vendors, such as HubSpot CRM, offer free entry-level CRMs with limited functionality.
What are the different types of CRM?
All CRMs share the same basic function of tracking and storing leads and customers. However, CRM systems can be further divided into categories based on their functionality, industry specialty, or installation.
First, a CRM system can be described as:
Operational, if it helps a business complete business processes more efficiently.

Collaborative, if it helps employees and customers interact more smoothly.

Or analytical, if it helps managers derive high-level insights from the data collected.
Next, CRMs can also be specialized for unique industries, such as financial services or medical services, which would include specific tools for that field.
Finally, CRMs can be classified by the way they're installed and hosted, whether on the cloud or on-premise. Cloud-based CRMs are hosted by the software provider and accessed through the cloud. On-premise CRMs host the data locally on the company's servers. There are also hybrid CRMs, which, contrary to the name, simply mean that a company can begin its service as a cloud-based CRM and download it to become an on-premise CRM.