What Does a CRM Manager Do?
Written by: Victoria Yu
Victoria Yu is a Business Writer with expertise in Business Organization, Marketing, and Sales, holding a Bachelor's Degree in Business Administration from the University of California, Irvine's Paul Merage School of Business.
Edited by: Sallie Middlebrook
Sallie, holding a Ph.D. from Walden University, is an experienced writing coach and editor with a background in marketing. She has served roles in corporate communications and taught at institutions like the University of Florida.
Updated on October 30, 2023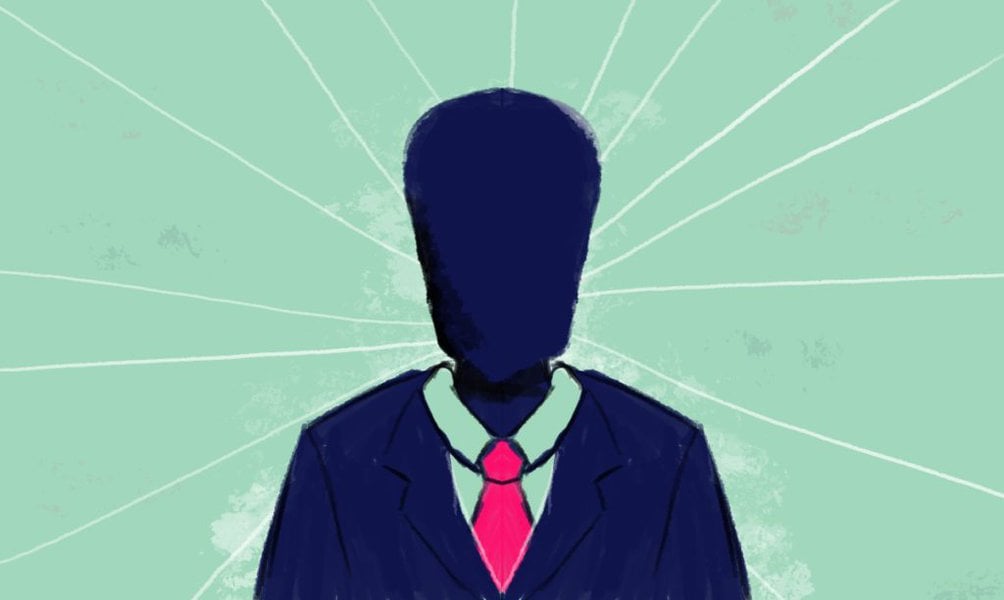 What Does a CRM Manager Do?
What is CRM?
CRM Manager: Job Description and Responsibilities
Why Are CRM Managers Important?
Qualifications Needed for CRM Managers
How to Hire a CRM Manager
Conclusion
As your business expanded, you might've invested in a CRM to scale up your sales activities, manage more customers, and improve customer satisfaction. But there are quite a lot of customer profiles logged in the CRM – a single sales rep can't be expected to analyze it by themselves to see your long-term strategy.
How can you optimize your sales CRM, managing all aspects of your sales process and customer interactions to make a comprehensive brand image?
Enter a CRM manager to the rescue. Whether you hire one externally or promote one internally, a designated CRM manager could ensure you're getting the most mileage out of your customer relations and CRM, implementing and adapting strategies to unite your CRM with your goals.
But what exactly does a CRM manager do? Why can't you just have an IT staff or a sales manager do their job? Is it really worth hiring a CRM manager?
For businesses and sales departments on the fence about employing a CRM manager, this guide will outline the general duties of the role to help you determine if hiring a CRM manager is the right move for you.
Key Takeaways
A CRM manager oversees and improves customer interactions and the software tool (CRM systems) companies use to manage said interactions.

A CRM manager could help align a company's marketing, sales, and customer service strategies to create a comprehensively positive customer journey.

CRM managers have skills in both customer service management as well as IT and software.

By hiring a CRM manager, a company could see improved success rates in its marketing and sales campaigns, as well as increased customer satisfaction and loyalty.
What is CRM?
Customer relationship management, or CRM for short, represents the processes and tools a company uses to track customer-company interactions to learn more about those relationships and potentially increase sales. Rather than the methodology, the term CRM nowadays usually means CRM software systems. 
CRM systems are software tools that record and store all customer data, such as customer interactions and profiles, in one easily-accessible location. The goal is to connect marketing, sales, and customer service, giving businesses a comprehensive understanding of their customer journey to help manage and shape marketing and sales strategies. 
Now, if you think about it, keeping track of each customer interaction and how they fit into the business's overall strategy is a lot of work – a single sales rep can't be expected to know everything that goes on in the CRM while focusing on selling to individual potential customers at the same time. So who focuses on the whole CRM, rather than the individual accounts?
CRM Manager: Job Description and Responsibilities
A CRM manager (or CRM project manager) is responsible for implementing and constantly improving a company's CRM in order to build more value through customer relationships. They're always looking to better understand the customer's needs, desires, and complaints, and tweak the company's CRM system and marketing and sales strategies to match.
Here are some tasks you could expect from a position as a CRM manager:
Updating accounts and contacts in the company's CRM system
Coordinating the marketing, sales, and support departments' customer interactions to provide a comprehensive customer experience
Optimize the business's CRM to support its marketing, lead generation, sales, and customer support activities, boosting sales funnel velocity
Creating and managing CRM and customer relationship workflows, procedures, strategies, and campaigns that will boost customer engagement and satisfaction
Ensuring that all CRM outreach, data mining, cookie tracking, and emailing activities are compliant with legal procedures, such as the CAN-SPAM Act and privacy laws
Supervising, analyzing, and optimizing customer journeys and communications through all channels and touchpoints to build strong customer relationships
Analyzing and segmenting customers to identify new target audiences, as well as developing strategies to capture them
Researching industry and market trends on how other companies are using CRM to drive sales, keeping the business competitive with other companies
In other words, a CRM manager is responsible for both the analog and digital forms of CRM: driving value and sales by enhancing both customer-company interactions as well as the software tool used to manage them.
Why Are CRM Managers Important?
Companies use their CRM systems to track customer interactions, hoping to improve each customer's experiences as they travel through the marketing, sales, and customer service departments to complete their purchase. But in that journey, they might encounter a dozen marketing messages, sales reps, chatbots, and promotions. A single poorly-worded message, improperly-timed reminder, or impolite sales rep could completely dissuade a potential customer from your company, stopping a sale in its tracks.
To prevent that, a CRM manager closely observes each customer touchpoint to ensure customers are having a pleasant sales journey, increasing their chances of purchasing. And for companies that use CRMs and one-to-many digital channels to promote their products and services to thousands of consumers at once, a minor improvement in the message's warmth and pleasantness could result in a massive flux of new leads and potential customers.
In other words, ensuring that all aspects of a company's communications are coordinated and uniformly pleasant creates a strong brand image and drives marketing and sales returns.
According to Grand View Research, approximately 80% of companies used CRM systems in 2023, with the CRM market forecasted to hit $163 billion in 2030 – in other words, CRMs are a hot tool for companies and are expected to become the new norm for businesses. 
As CRM systems become more commonplace, customers will expect every business to have a CRM and the basic features that come with it: knowledge of previous customers, cross-channel communications, and omnichannel marketing and sales campaigns. Companies will have to continuously adapt and improve their CRM platform and strategies to meet and surpass these expectations, delighting customers and gaining their loyalty and patronage.
To that end, CRM managers will be key players in keeping a business agile, adaptable, and competitive in the long run by continuously improving its CRM strategies.
Qualifications Needed for CRM Managers
If you're looking to hire a CRM manager or looking to eventually become one yourself, here are some key qualifications and skills for the job:
Marketing/CRM marketing
Marketing automation
Sales/customer service experience
Data analytics
Communication and customer service skills
Teamwork and presentation skills
The requirements are an accurate representation of a CRM manager's role, which blends aspects of both technology and sales expertise into one managerial position. In other words, a CRM manager has more experience in customer-facing roles than an IT manager and has more tech skills than a sales manager – they're a blend of both positions, uniquely qualified to manage customer interactions through the new digital sales frontier.
Most CRM manager positions require at least a high school diploma or GED added to four years of relevant experience. Some employers may also prefer a Bachelor's or Master's degree in a related field, such as business, management, IT, marketing, or public relations.
How to Hire a CRM Manager
If you've decided that hiring a CRM manager is the right move for your company, here's how to find qualified candidates for the role.
Luckily, as CRM managers combine sales and tech expertise, it means that a company can find qualified candidates from both fields: you could train a current sales manager in advanced software and data analytics, or you could train an IT manager or data scientist in sales and marketing to get a qualified CRM manager.
Alternatively, you could post a job opening for a CRM manager to find someone who comes pre-fit with more specific expertise and experience. But keep in mind that no two CRM platforms are the same – if their previous company used a different software provider, that candidate's experience managing one company's CRM system might not translate a hundred percent to managing your own company's CRM.
Thus, we'd recommend you begin searching for a CRM manager internally first, ensuring they're familiar with your company's CRM tool. Then, you can pay for any specialized training they may need.
According to Indeed, the average annual base salary for a CRM manager is $87,000.
Conclusion
A CRM manager oversees your company's customer interactions and the software tools used to communicate with customers, aligning and managing customer-facing campaigns and activities and ensuring that customers are treated with care and courtesy across all stages of their customer journey. 
For smaller businesses just starting out, it'd probably just be easier to have your sales manager manage your CRM. But if your company relies heavily on its CRM for marketing and sales activities, a designated CRM manager could be well worth the cost, as they enable more coordinated and extensive marketing and sales efforts, a stronger brand image, and higher customer loyalty.
FAQs
When should I consider hiring a CRM manager?
Let's not put the cart before the horse: if your business is just starting out or you only have a few dozen customer accounts at a time, your CRM likely isn't processing enough data to warrant hiring a whole CRM manager to analyze it. Instead, you could probably get along just fine with a general sales manager who derives insights and strategies from basic data such as average sales volume, time to close, and account value.
You should only consider hiring a CRM manager as your business grows and you find yourself managing at least a few hundred customer accounts across multiple channels (email, phone, social media, search engine, etc.). The average salary for a CRM manager is $87,000, so you should be confident that the profits your company will gain from optimizing its CRM campaigns will outweigh the cost of this new position.
What are some pros and cons of hiring a CRM manager?
Hiring a CRM manager helps you align your CRM strategy across the marketing, sales, and customer service functions of your organization, enabling a larger volume of sales conversations and adding value to each customer interaction, ultimately driving your company's bottom line, brand image, and customer loyalty.
On the other hand, CRM managers have a very new and niche role. Companies today may have trouble finding or training qualified individuals and justifying the cost of such a unique function unless the company relies heavily on its CRM to generate sales. 
Who are some vendors of CRM software?
Ideally, you should have CRM software already installed before you even think about hiring a CRM manager. But if you're planning for the future, some CRM vendors that support the mass-marketing and sales activities that would warrant a designated CRM manager are HubSpot CRM, Salesforce CRM, Zoho CRM, and Sage CRM.