How to Choose a CRM System for Your Business
Written by: Victoria Yu
Victoria Yu is a Business Writer with expertise in Business Organization, Marketing, and Sales, holding a Bachelor's Degree in Business Administration from the University of California, Irvine's Paul Merage School of Business.
Edited by: Sallie Middlebrook
Sallie, holding a Ph.D. from Walden University, is an experienced writing coach and editor with a background in marketing. She has served roles in corporate communications and taught at institutions like the University of Florida.
Updated on March 26, 2023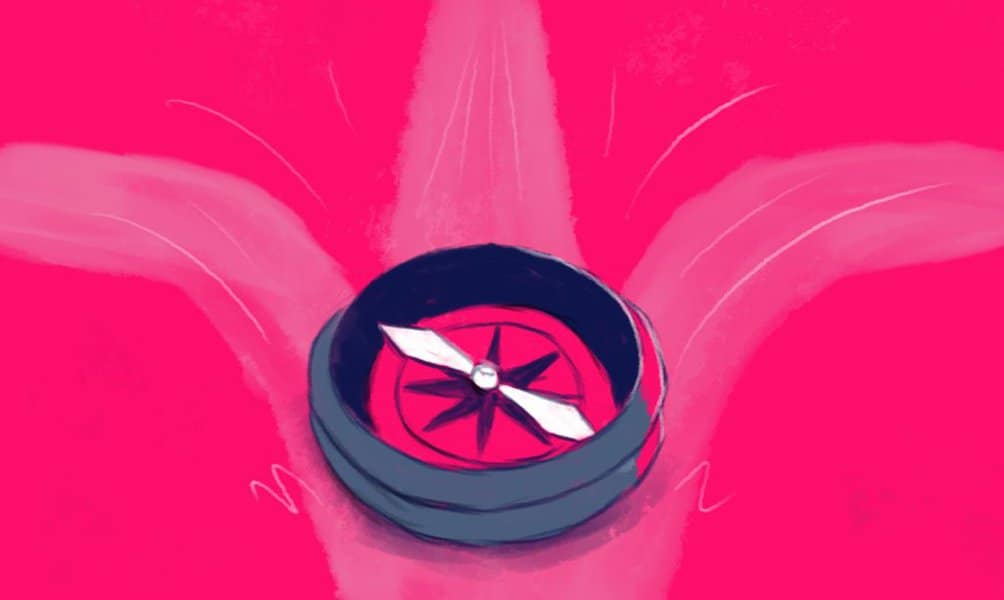 How to Choose a CRM System for Your Business
What is CRM?
Types of CRMs - What Are My Options?
What Other Features Do CRM Systems Offer?
Steps to Choosing a CRM
Conclusion
Criteria and considerations to get the best fit
After your first few dozen customers, you might find that your Excel sheet of customer sales info just isn't cutting it anymore. An advanced customer relationship management (CRM) system would help organize this data and help you get the most of your business.
But there are a lot of them out there. So which is best for your business? Just like a pair of shoes, a CRM should fit your needs. But don't worry, this guide examines the top options to ensure you make an informed decision for your business.
What is CRM?
CRM systems are software tools that organize customer data in order to make projections, synchronize interactions between a business and its clients, and provide a detailed and long-term vision of the relationship.
CRM systems track and record customer and prospect data as well as interactions and purchases. With a centralized CRM database, businesses gain a comprehensive understanding of their customers and their sales funnel, which helps manage sales and adjust strategy.
Skeptics view CRM as a newfangled technology that steals sales reps' jobs, but that couldn't be further from the truth. Every time you treat your customer like a person and respect them by remembering their needs and preferences, that's good customer relationship management!
CRM makes this much easier and can lift your customer service to new heights by tracking, processing, and presenting more data than you thought possible. This frees up sales reps to focus on the crucial part of their job – building customer relationships.
Types of CRMs – What Are My Options?
There are three types of CRM systems to choose from, and providers in each category offer competitive advantages and disadvantages. Below we take a closer look.
1. Collaborative CRM
A collaborative CRM system focuses on breaking down information silos and facilitating communication between different company functions. Most collaborative CRMs automatically link marketing, sales, and customer service, which interact with the customer through the sales pipeline. Some providers in this field also extend that connection to technical support, vendors, distributors, and beyond.
Collaborative CRMs include Zoho CRM, Salesforce Essentials, and Freshsales.
2. Analytical CRM
Analytical CRMs focus on collecting and mining massive amounts of data and making assumptions and projections. More than crunching a few basic KPI metrics, an analytical CRM might collect info on the customer's brand preferences, purchase history, main means of interaction, credit score, click-through rates, and more.
By analyzing every element of customer relations, an analytical CRM can determine whether a lead meets your ideal customer profile, what they're looking for, and what decisions they might make next. With this knowledge, sales reps can better target their sales efforts.
Analytical CRMs include Salesforce Einstein, HubSpot Marketing Analytics, and Zendesk Explore.
3. Operational CRM
Finally, operational CRM focuses on streamlining operations using automation and data management to handle repetitive tasks. Operational CRMs mainly focus on marketing, sales, and customer service. For example, they could automatically schedule and send out emails for a marketing campaign, manage lead interactions, track lead scoring, and provide a chatbot to answer basic customer questions.
Some examples of operational CRMs are HubSpot CRM, PipeDrive, Salesforce, and Agile.
What Other Features Do CRM Systems Offer?
Now that we've covered some elements all CRMs share and the different types of CRM, let's examine the key differentiators. Here are some features and factors to compare when choosing a CRM.
Lead Generation and Management Tools
Some CRM platforms, especially those that target small businesses, offer built-in lead databases and tools to help you find qualified leads on networking sites like LinkedIn. Some also provide automated lead scoring, letting you sort and filter qualified leads to send to your sales reps.
Sales Pipeline Management Tools
Does your pipeline have bottlenecks in which your prospects get stuck for days on end? It's important to find a CRM system that provides a simple yet complete view of your sales pipeline while generating KPI reports for each stage. Some CRMs even generate reports and graph key metrics!
Communication Tools
Information silos between your teams often leads to a disjointed customer experience, and maybe even lost sales. To boost communication between business functions and between reps and the customer, some CRM systems integrate chat and messaging tools as well as video conferencing.
When making your choice, consider who will need access to the CRM system and whether the data-sharing interface is easy to use.
Automation tools
If your marketing, sales, and customer service reps are constantly overwhelmed, adding a new CRM to the mix will just give them one more thing to stress about. So search for a CRM system that automates time-consuming activities like data logging, sending emails, and manning a live chat.
This will free up your reps for more worthwhile tasks.
User Interface
A CRM can have the most incredible features, but it will be useless if your employees dislike it. Take a look at the CRM's user interface and see if it matches your employees' styles. A desktop-only CRM, for instance, would be unsuitable for employees who often work on phones and tablets.
Getting used to new software often takes time, but if the CRM is clunky and difficult, your employees will become increasingly frustrated rather than more productive.
Steps to Choosing a CRM
After learning what CRMs can offer, it's time to make your choice. Follow these steps to reach a decision you won't regret.
1. Consider Your Company Needs
The features I mentioned earlier may sound amazing, but each comes with a hefty bump in price. Be sure to carefully consider what your company needs to find the best CRM fit.
Start by setting goals for your CRM: find an area of your customer relationship process you want to improve and list the CRM tools that will help you get there. For example, your goal could be to increase lead generation, organize customer data, or improve team efficiency.
If you think multiple areas of your business could use CRM tools, rank them by priority. Consider what features you'd be willing to trade for others or even the price you'd pay to add something a la carte.
Two other factors that will affect your overall decision are company size and customer base. Some CRMs only allow a certain number of users or can only process so much data without a drop in performance. HubSpot free online CRM, for example, limits you to one million contacts, while Zoho CRM's search function becomes sluggish beyond 750,000 contacts.
Consider the technological aspect of CRM implementation – do you want in-house software or a cloud-based CRM? A small business' servers might be able to handle the CRM itself, but if you're processing millions of customers, a cloud CRM would be more efficient. The nature of your business might also require you to keep customer data confidential.
2. Consider Your Users
Beyond business goals, consider the needs of the employees who'll use the CRM system daily. This will likely be the marketing, sales, and customer support teams, but could be other departments as well.
Arrange a meeting with reps from these departments and ask what they'd like in their CRM. What features would benefit their work the most? How often might they use the CRM system? Some employees may already have their eye on a system and might pitch it to you.
It's crucial to have a CRM that matches your employees' needs, devices, and workstyles.
3. Set Your Budget
Now that you have a clear picture of what CRM features you need, revisit your budget considerations and adjust them accordingly. Having a bidding number ahead of time will prevent you from being swayed by upselling efforts.
On the flip side, some CRM vendors like HubSpot CRM offer free entry-level packages, which could save you a lot of money but may exclude features your business needs.
In addition, consider when you'll want to pay: are you looking for a one-and-done payment, an annual subscription, or a monthly fee? This will depend on your cash flow, cash on hand, and revenue expectations. A monthly subscription might cost more overall, yet give you the flexibility to change your plan on the fly should the need arise.
4. Pick Your CRM Provider
With a clear picture of your needs and budget, it's time to take the plunge. But before you do, go ahead and do some additional online research and reach out to industry friends and acquaintances for advice.
It might also help to examine the CRM provider – do they have real expertise in your industry? How are their customer reviews and customer service? A decent CRM at a good price means little if the company can't deliver.
Keep in mind that most CRM providers offer several package options. If your company is growing, make sure the CRM solution will scale with your operations and that the provider is able to provide additional services in growth areas for your company.
An increasingly important qualification for CRM vendors, especially if you use them for lead generation, is their compliance with privacy laws. Though the US lacks a federal law like Europe's General Data Protection Regulation (GDPR), California does have its robust Consumer Privacy Act (CCPA).
Laws like this enable consumers to control the data collected online, including through CRMs. Privacy laws are likely to become more common in the years ahead, so you'll want a CRM that openly addresses these laws and stays fully compliant.
5. Test It Out
Once you've found a CRM that seems perfect for your needs, schedule a free trial with a sales rep so your staffers can test it out and see if it delivers on its promises. Have your employees evaluate their user experience and make sure it's compatible with their software, devices, and workstyle.
If the experience is bumpy, ask the provider if it offers training and post-purchase support. Once you're confident in your choice, negotiate a deal with the sales rep. Ask if they offer discounts for small businesses or for including add-ons.
Sales reps want to make deals, so you could save a good chunk of change. Once you've come to an agreement, go ahead and finalize. Congratulations on your new CRM!
Conclusion
As a business owner, choosing the right CRM software is a huge decision that should involve a thorough evaluation of your needs, budget, and providers. But if you consider all the factors and follow the steps laid out above, you should end up with a great CRM that streamlines your sales process, boosts customer satisfaction and helps grow your business. Now that's a win-win-win!
FAQs
Why is choosing the right CRM system important?
Choosing the right CRM is crucial as it can significantly impact your success. A well-implemented CRM system can streamline sales and marketing, improve customer satisfaction, and boost revenue.
What features and factors should I look at when choosing a CRM system?
The features and factors you should look for in a CRM system will depend on your specific needs. There are three types of CRMs, focusing on collaboration, data analysis, and automating operations.
Some factors to compare are lead generation and management, sales pipeline management, communication facilitation, and marketing automation. You'll also want to consider the user interface and customer service.