CRM Pricing: How Much Does a CRM Cost?
Written by: Victoria Yu
Victoria Yu is a Business Writer with expertise in Business Organization, Marketing, and Sales, holding a Bachelor's Degree in Business Administration from the University of California, Irvine's Paul Merage School of Business.
Edited by: Sallie Middlebrook
Sallie, holding a Ph.D. from Walden University, is an experienced writing coach and editor with a background in marketing. She has served roles in corporate communications and taught at institutions like the University of Florida.
Updated on November 17, 2023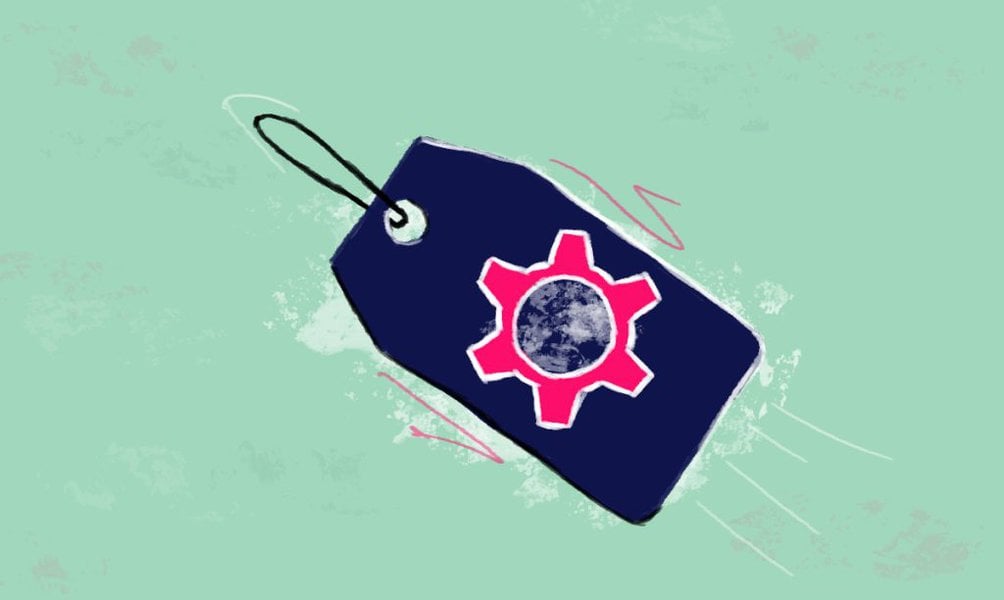 CRM Pricing: How Much Does a CRM Cost?
What Affects the Cost of a CRM?
Comparing CRM Prices
Conclusion
As a business owner or sales leader, you might've heard other people in your industry extolling the virtues of customer relationship management (CRM) software and considered purchasing one to enhance your own business operations.
With any potential investment, there are two factors to consider: the benefits and the cost. Salesforce reports that CRMs increase company sales by up to 29%, sales productivity by 34%, and forecast accuracy by 42%, so there's a strong case for one likely being useful for your company operations.
But beyond the question of useful features and benefits you may gain, there's the other half of the equation: the price. How much does a CRM cost? And can your business truly afford it? Different vendors charge different prices for their software systems, so it can be tricky to find a CRM that meets your functional needs without breaking the bank.
Luckily, to help you make the wisest investment, we've assembled this handy guide that will help explain why CRM costs are so variable, compare the costs of popular vendors, and help you determine how to pick a CRM you won't regret.
Key Takeaways
Customer relationship management (CRM) software typically help businesses manage their sales processes and store customer information, but could also include several other features depending on the vendor and package. As such, CRM systems vary in price.

Most CRM vendors offer three pricing tiers. On the other hand, some vendors include free lightweight CRMs, and other vendors customize quotes based on each business's unique needs.

The average cost of an entry-tier CRM is $26.41 per user per month, $71.80 per user per month for a mid-tier CRM, and $149.06 per user per month for a top-tier CRM system.
What Affects the Cost of a CRM?
In general, customer relationship management (CRM) software tracks and stores customer interactions and data as they progress through the sales process. Companies leverage this information to improve their operations, personalize sales conversations, and ultimately improve their relationships with customers.
While all CRM systems complete that basic function of tracking leads across the sales funnel, each specific platform has its own additional bells and whistles that affect the total price of the software.
Some additional features and variables could include:
The number of contacts the system can store
The number of users the system can support
Marketing automation
Sales automation
Customer service integrations
Email automation
Website integrations
Cloud-based storage and access
Mobile application access
Forecasting and analytical capabilities
Generative AI capabilities
Native integration with other software tools
Integrated collaboration tools such as phone, video, and chat applications
Of course, as the quality and value of these additional features vary, each CRM vendor may also charge a variable price for them.
Then, CRM systems can be broken down into three functional types:
Operational CRM, which focuses on improving the sales process
Analytical CRM, which focuses on leveraging customer data to drive insights
Collaborative CRM, which focuses on facilitating cross-departmental communications and breaking down data silos
The point is, no two CRMs are exactly the same. They all serve different purposes and contain different features to support those purposes. As such, pricing for each CRM system varies.
Comparing CRM Prices
Rather than having only one CRM for sale, most CRM providers usually offer three different software packages and varying price points. As such, we'll compare the entry-tier, mid-tier, and top-tier pricing for each CRM vendor, as well as noting any vendors who offer lightweight free versions of their CRM platforms.
Now, there are over 1,700 CRM vendors in the United States alone, and we're certainly not going to compare the prices of all of them.
Instead, we've curated our own list of the 20 most common CRMs, collated and cross-referenced with the top 20 CRM vendors according to G2, the top five leading CRM vendors by market share according to Statista, the top five CRM software according to Business News Daily, and the 29 best CRM software companies of 2023 by Solutions Review.
Without further ado, let's take a closer look at our choice for the 20 most prominent CRMs, what they're known for, whether they offer a free plan or not, and their three pricing tiers.
| CRM Vendor | Known For | Free Plan | Entry-Tier Price | Mid-Tier Price | Top-Tier Price |
| --- | --- | --- | --- | --- | --- |
| Salesforce | Scalability | | $25/user/month | $80/user/month | $330/user/month |
| SAP Sales Cloud | Omnichannel Engagement | | $58/user/month | Custom Pricing | Custom Pricing |
| Oracle Netsuite | E-Commerce | | $999 per month, $99 per additional user | Custom Pricing | Custom Pricing |
| Microsoft Dynamics 365 | Microsoft Integrations | | $65/user/month | $95/user/month | $162/user/month |
| Adobe Campaign | Email Marketing | | $9.99/user/month | Custom Pricing | Custom Pricing |
| HubSpot | Thousands of Integrations | ✔ | $9/user/month | $90/user/month | $120/user/month |
| ClickUp | Workflow Views | ✔ | $7/user/month | $12/user/month | $19/user/month |
| Monday.com | Project Management | ✔ | $8/user/month | $14/user/month | $24/user/month |
| ActiveCampaign | Personalized Customer Journeys | | $19/user/month | $49/user/month | Custom Pricing |
| Close | Sales Automation | | $49/user/month | $299/user/month | $699/user/month |
| Nextiva | VoIP, Phone, and Video Services | | $30.95/user/month | $35.95/user/month | $45.95/user/month |
| Zoho CRM | Sales Automation on All Plans | ✔ | $14/user/month | $40/user/month | $52/user/month |
| LeadSquared | Lead Nurturing | | $25/user/month | $50/user/month | $100/user/month |
| Copper CRM | Google Workspace Integration | | $29/user/month | $69/user/month | $134/user/month |
| Pipedrive | Visual Sales Pipelines | | $14.90/user/month | $49.90/user/month | $79.90/user/month |
| Nutshell | Easy to Use | | $16/user/month | $42/user/month | $67/user/month |
| Freshsales by Freshworks | Communications | ✔ | $15/user/month | $39/user/month | $69/user/month |
| Sage | Account Management | | $39/user/month | x | x |
| Sugar CRM | Open-Source Coding | | $49/user/month | $85/user/month | $135/user/month |
| Zendesk Sell | Lead Management | | $19/user/month | $99/user/month | $199/user/month |
How Much Does a CRM Cost?
From our list, we identified five CRM vendors with free plans: HubSpot CRM, ClickUp CRM, Monday.com CRM, Zoho CRM, and Freshsales by Freshworks. Though functionality might be limited, these CRM vendors could provide you with adequate support if your business is on a tight budget.
With the exclusion of the statistical outlier Oracle Netsuite (whose $1,000 CRM is designated exclusively for enterprises) and our custom-pricing CRMs, the average cost of an entry-tier CRM comes out to be $26.41 per user per month, $71.80 per user per month for a mid-tier CRM, and $149.06 per user per month for a top-tier CRM system.
Conclusion
A CRM system could streamline your sales processes, increase sales volume, improve customer retention, and more.
However, before leaping to buy the first CRM you see, it's important for decision-makers and sales leaders to understand the complexity of CRM pricing and identify a CRM that meets both their functional and budgetary needs.
With the pricing schedules of the 20 most accredited and popular CRMs laid out before you, we hope you can gain a surer sense of the industry layout and find a fair price for a good CRM.
FAQs
Are CRMs expensive?
According to a joint study by Freshworks and Forrester on CRM investment, the second-highest barrier preventing companies from adopting a CRM solution was the high total cost of ownership, at 39%. They also report that half of the CRM-owning companies surveyed planned on investing more money into CRMs in the upcoming year.
However, as we mentioned earlier, the cost of a CRM software system depends on a wide variety of factors, such as the size of the business it was intended to support, the number of users on the plan, and the features it contains. Though some CRM vendors offer lightweight versions of the CRM platforms for absolutely free, others offer CRMs for up to a thousand dollars a month.
Thus, rather than all CRMs being inherently expensive, we believe that sales leaders in charge of purchasing CRMs simply place all their trust (and budget) into familiar and trustworthy industry titans such as Salesforce, Microsoft Dynamics, and Oracle Netsuite rather than researching and taking risks on more budget-friendly CRMs. 
If you're considering purchasing a CRM, it would be wise to use our above chart to review which CRM's features and price range match your business needs, rather than simply going for the most popular option.
How do I get the most out of my CRM?
According to the same Freshworks and Forrester study mentioned above, the top two challenges that caused CRM owners to switch CRMs in under two years were "managing data quality" (52%) and an "overly complex CRM" (43%). 
In other words, in order to make the most of your CRM and make a purchase you won't regret, it's important to prioritize ease of use over functionality. Think carefully about what sort of features you absolutely need at the moment, and try not to stray from that list when making your purchase decision. 
Then, once you've made your purchase, you can keep your data quality high by talking to your marketing, sales, and customer service teams (i.e., your end users) and implementing strong data quality control procedures.
How do I know which CRM is right for me?
If you're debating between one CRM vendor and another, we recommend utilizing the free trial offered by most CRM vendors to gain firsthand insight and experience into each CRM platform. Then, speak to sales representatives from each company about whether their CRM packages include the features you need.
Beyond simple out-of-the-box pricing, some higher-end CRM vendors also allow you to customize your CRM package and only pay for the features you need. Again, the key to making the right choice is to conclusively determine which CRM features your business needs, and find a CRM that offers no more and no less.