Types of Business Networking Groups
Written by: Victoria Yu
Victoria Yu is a Business Writer with expertise in Business Organization, Marketing, and Sales, holding a Bachelor's Degree in Business Administration from the University of California, Irvine's Paul Merage School of Business.
Edited by: Sallie Middlebrook
Sallie, holding a Ph.D. from Walden University, is an experienced writing coach and editor with a background in marketing. She has served roles in corporate communications and taught at institutions like the University of Florida.
Updated on October 30, 2023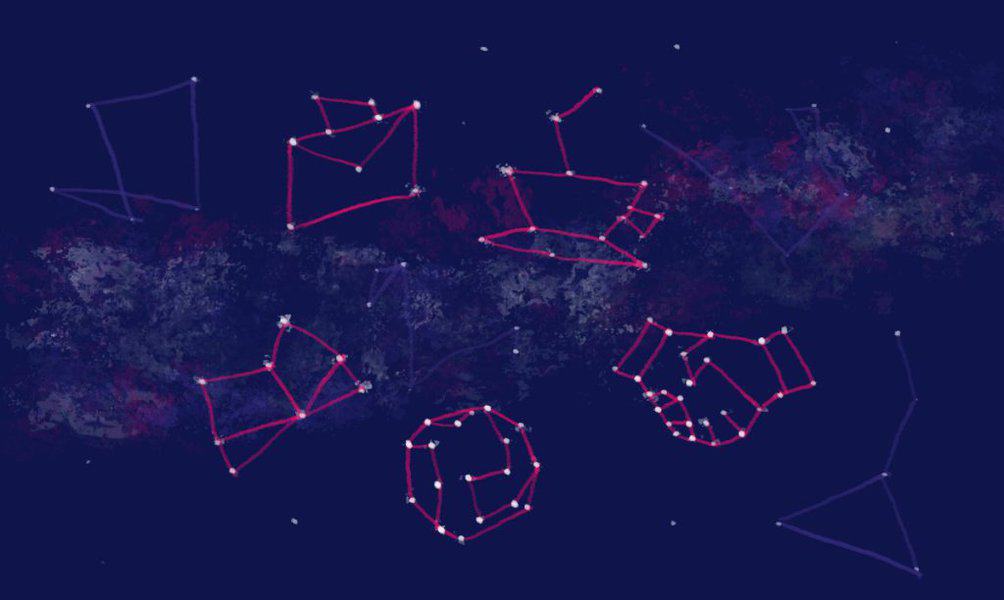 Types of Business Networking Groups
What is Business Networking?
Five Types of Business Networking Groups
Conclusion
As your business grows, bootstrapping and your own personal network can only get you so far. After a certain point, you'll need connections with others in your industry or related industries —whether for advice, lead generation, or partnerships— to keep growing.
Business networking groups can be a great way for small business owners to make those connections. But not all business networking groups are created equal: just like high school cliques or college societies, falling in with the wrong crowd can do your business and reputation more harm than good.
So what type of business networking group is right for you? This guide will explain the five main types of business networking groups to help you find the ones that will provide your business with the most opportunities.
Key Takeaways
Business networking means creating and maintaining professional relationships for the sake of improving your business.

Organizations that facilitate business networking are appropriately called business networking groups.

Five types of business networking groups are social media networks, casual contact networks, strong contact networks, professional associations, and community service groups.
What is Business Networking?
Business networking is when a businessperson establishes and maintains mutually beneficial relationships with other business professionals, clients, or prospects by sharing information and services. Groups that meet to facilitate this exchange are called business networking groups or business networking organizations.
There are many reasons why people choose to join a networking group. Here are some of the most common reasons:
Find prospective customers or business partners
Gather business referrals
Share information with others in the same industry
Build social capital
Find a job
Make friends with like-minded business professionals
Regardless of their reason for joining the networking group, there's one thing for sure: having more business connections can never hurt. Remember, it's not just what you know but also who you know!
Five Types of Business Networking Groups
That being said, a diverse selection of business networking groups exist to meet those aforementioned different goals. Below, we'll take a look at five different types of groups and discuss what they might be used for.
1. Social Media Networks
First up, we have social media networking. Rather than simply using social media as a marketing tool, businesses can also use it as a networking channel to build their brand's reputation, credibility, and connections.
Some ways to leverage social media for networking would be to join online communities of other business owners, interact with your target audience, and build personal relationships with potential clients by liking and commenting on their posts. You can check out social media platforms such as LinkedIn, Twitter, or Facebook to get started.
Social media networks are great for businesses looking to make more casual connections and find prospects online, especially for international businesses. There are no in-person attendance requirements, fees, or expectations, so it's a very good way to get your toes wet with networking.
2. Casual Contact Networks
Next we have casual contact networks, which are large groups of people in similar industries. These groups are fairly low-investment and easy to join, usually meeting monthly with smaller informal mixers in between. The group may also host guest speakers or other informational panels.
But because these groups are mostly people from the same profession, there aren't many opportunities to generate leads or unique business connections – however, they're great for keeping up with the latest trends in your industry, making informal connections, and making friends who share your interests.
The biggest example of a casual contact network is the US Chamber of Commerce, which, while being the world's largest business lobbying group, also has local chapters and committees to facilitate small business growth.
3. Strong Contact Networks
Also called strong contact referral groups, these networking groups are much more focused and active than casual contact networks, requiring more time and effort to keep your membership active. As the name suggests, the goal is explicitly to help members exchange business referrals and ideas. These groups tend to meet more often, usually weekly.
Unlike casual contact networks, membership is very exclusive – on top of being the only representative for your company, these networks usually only allow one member per industry, meaning you'll have to fight for a spot if you work in a popular field.
However, once you get in, you can be sure that all potential customers other network members come across will go straight to you, as you're the exclusive member of your industry for your local chapter. But remember that other members will expect you to refer customers to them, as well.
If this sounds like the type of networking for you, check out Business Network International (BNI), which organizes local chapters of strong contact networks.
4. Professional Associations
Professional associations usually center around a specific occupation or industry, but can also have further specializations for marginalized age, gender, or ethnic groups. These associations bring together like-minded individuals to exchange professional knowledge and ideas. They can also provide credentials for more heavily-regulated industries, such as medicine or accountancy.
There are professional associations for almost every profession, but some examples you might've heard of are the American Psychology Association (APA), American Accounting Association (AAA), American Bar Association (ABA), and National Dental Association (NDA), just to name a few.
Professional associations are usually created by a group for the group, with membership locked behind specific industry credentials or demographic details. But in some cases, you can use professional associations for lead generation by joining a group representing your target audience as an associate member. Although you won't be a true member of the group, you can nevertheless network with the members.
5. Community Service Clubs
Finally, we have a type of business networking group that doesn't seem like a networking group at all: community service clubs. These might include helping out at a local soup kitchen, religious institution, school, or community center.
If you're a small, local business, building social credit and goodwill in your community can go a long way in encouraging others in the club to endorse you to any potential client they encounter. Plus, you might work side-by-side with other local business owners or elected officials, expanding your professional network far beyond your industry.
Plus, you'll feel good about helping a cause you care about while networking at the same time – that's what we call two birds with one stone!
Conclusion
Small business owners looking to gain acumen, connections, or new leads can join a relevant business networking group to meet up with other like-minded business professionals. By joining a group that meets your goals and commitment level, you can leverage business networking to grow your business and find new opportunities you never thought possible before.
FAQs
Which type of business networking group is best for my business?
Which type of business networking is best for you depends on your business's size and goals and your own personal commitment capacity. Here's a summary of the best type of business for each type of group:
Social media networking: businesses looking to build their lead generation and brand reputation with moderately high commitment

Casual contact networking: businesses looking to gain more industry knowledge with low time commitment

Strong contact networking: businesses looking to gain leads with high time and effort commitment

Professional associations: businesses looking to improve their reputation and increase their knowledge, with variable commitment 

Community service groups: businesses looking to build local connections and local brand image with a moderate time commitment
What should I look for in a business networking group?
When choosing a business networking group, consider their relevance to your industry and your goals, as well as any requisite membership dues or participation requirements.
Do I have to join a business networking group?
Technically, no. Even for strict industries such as dentistry or law, you're not required by law to join any business networking group, and in certain cases, a business networking group might cause more trouble than it's worth in participation and fees. However, if your business is stuck in a rut and you have an actionable goal to achieve, a business networking group can be a great resource to connect you to the help you need to succeed.