How to Improve Sales Through Networking (Business Networking Tips)
Written by: Victoria Yu
Victoria Yu is a Business Writer with expertise in Business Organization, Marketing, and Sales, holding a Bachelor's Degree in Business Administration from the University of California, Irvine's Paul Merage School of Business.
Edited by: Sallie Middlebrook
Sallie, holding a Ph.D. from Walden University, is an experienced writing coach and editor with a background in marketing. She has served roles in corporate communications and taught at institutions like the University of Florida.
Updated on May 30, 2023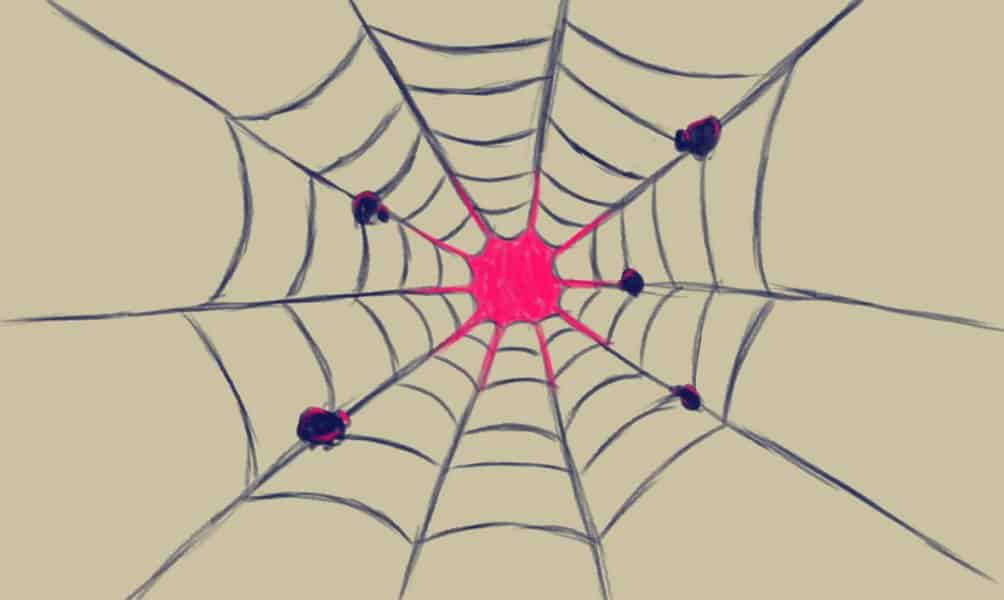 How to Improve Sales Through Networking (Business Networking Tips)
Key Takeaways
What is Sales Networking?
Tips for Sales Networking
Conclusion
Remember the age-old adage: it's not what you know, but who you know.
And as your business reaches the upper limit of bootstrapping, it's clear that at some point, you'll need some help to get more leads and grow your business. Networking, or purposefully interacting and bonding with the right people, could connect you with qualified leads, boost your reputation, and provide strategic alliances to keep your business grounded during market turmoil.
So how do you start? Here are five tips to improve your sales through networking.
Key Takeaways
Sales networking is when sales professionals leverage their personal and professional networks to uncover leads.
Because people in a salesperson's network know the person's business fairly well, they have a good idea of who would make a good customer for them – the leads generated through networking are often high-quality.
Five tips to help with networking are to focus on quality connections, use social media, attend in-person events, be specific in your messages, and join a networking group.
What is Sales Networking?
Sales networking is when sales professionals reach out to their personal and professional networks to generate leads. Salespeople either try to find people in their network who match their company's ideal customer profile, or they ask people for referrals on people who might fit the bill.
Unlike normal strategic networking, the goal of sales networking is explicitly to find new customers.
When asked how they got the best leads, two-thirds of sales professionals pointed to referrals, and about half mentioned social media, trade shows, and events, according to a study by CRM software provider HubSpot.
So, despite the extra legwork, sales networking is a tried-and-true method to reconnect with people you know and help fill your sales funnel with quality leads.
Tips for Sales Networking
That being said, let's look at five tips to help you up your networking game.
1. Focus on quality, not quantity
Just like in marketing, the more specific you can get to your ideal customer profile (ICP), the better results you'll have as you network with the right people. Instead of sending a mass email to everyone you know, carefully research and consider each person in your contacts list and craft a personalized message that appeals to each person specifically. Focus on people who match your ICP or work in a similar industry to you.
Even if the person declines, the care and consideration you show with a personalized message will go a long way in boosting your reputation – if they find a good lead for you, they'll be more likely to send the potential customer your way.
2. Make the most of social media
Likely the first thing you'll do when you start sales networking is comb through your Facebook and LinkedIn connections. Once you've worked your way through friends who fit your ICP, look through your connections to see who knows who. Maybe someone in your network knows an executive at another company in your industry who might have some quality leads.
But remember that social media is a two-way street – to get trust and respect, you'll have to give some time and effort to building your social media profile. Do this by posting regularly, keeping your profile up to date, and interacting with others' posts to build goodwill and a network willing to help you out.
3. Go to in-person events
No matter how convenient email and social media are, nothing makes an impression more than meeting new people face-to-face. In-person trade shows and networking events can quickly multiply the size of your network and introduce you to new customers who remain elusive online.
At the event, don't be afraid to ask people you know to introduce you to people you don't. But be sure to keep things swift and polite: practice your 10-second elevator pitch, and have plenty of business cards ready to go.
4. Be clear about what you're looking for
Similar to the first tip, be clear in your call to action when you reach out to someone. Rather than a vague "Are you interested in buying my product" or "Can you refer me to someone," try something like this instead: "Do you have five minutes to discuss your interest in a product that [solves this particular pain point]?" and the follow-up, "Do you know anyone else who might be interested?"
Add specific details about how much of their time you're going to take and remind them of your exact ICP; the easier it is for the recipient to understand what you want, the more convenient it is for them to help you, boosting your chances of networking success.
5. Join a networking group
A quick way to start sales networking is to join a business referral group for your industry – these organizations bring together business owners for the express purpose of building relationships and sharing leads.
Check out Facebook, LinkedIn, and local associations for upcoming events for these groups. But be aware that some groups require membership fees, participation, and time commitment. There's also the chance the leads provided might not exactly match your ICP, so choose a group with care.
Conclusion
Reaching out to your friends, family, and colleagues can turn up qualified leads right under your nose. To get the most mileage out of your network, focus on quality networking, utilize social media, attend in-person events, be specific in your messages, and consider joining a networking group.
FAQs on Improving Sales Through Networking
Why should I use networking to get leads?
Your network is full of people who like you and know you – they'll be happy to help you out free of charge and have a good idea of your business and ideal customer profile. Rather than blindly casting a line out into the ocean by marketing, asking your network for referrals could net you dozens of quality leads at once.
What's the difference between networking and referral marketing?
The two are very closely related concepts: networking is when the business owner or employees ask their personal network for leads and referrals, and referral marketing is when customers comb through their personal network for leads and referrals.
How else can I generate leads?
There are many ways to get leads. Broadly speaking, there are two types of lead generation strategies: inbound lead generation, in which customers contact the business, and outbound lead generation, in which the business reaches out to potential customers. Networking falls under the second category.
Examples of inbound lead generation strategies include social media marketing, collaborations, and SEO optimization. Outbound lead generation might involve cold contacting, asking old customers to refer you to new ones, revisiting old leads, and participating in trade shows.