Top Five Industries That Use CRMs
Written by: Victoria Yu
Victoria Yu is a Business Writer with expertise in Business Organization, Marketing, and Sales, holding a Bachelor's Degree in Business Administration from the University of California, Irvine's Paul Merage School of Business.
Edited by: Sallie Middlebrook
Sallie, holding a Ph.D. from Walden University, is an experienced writing coach and editor with a background in marketing. She has served roles in corporate communications and taught at institutions like the University of Florida.
Updated on October 30, 2023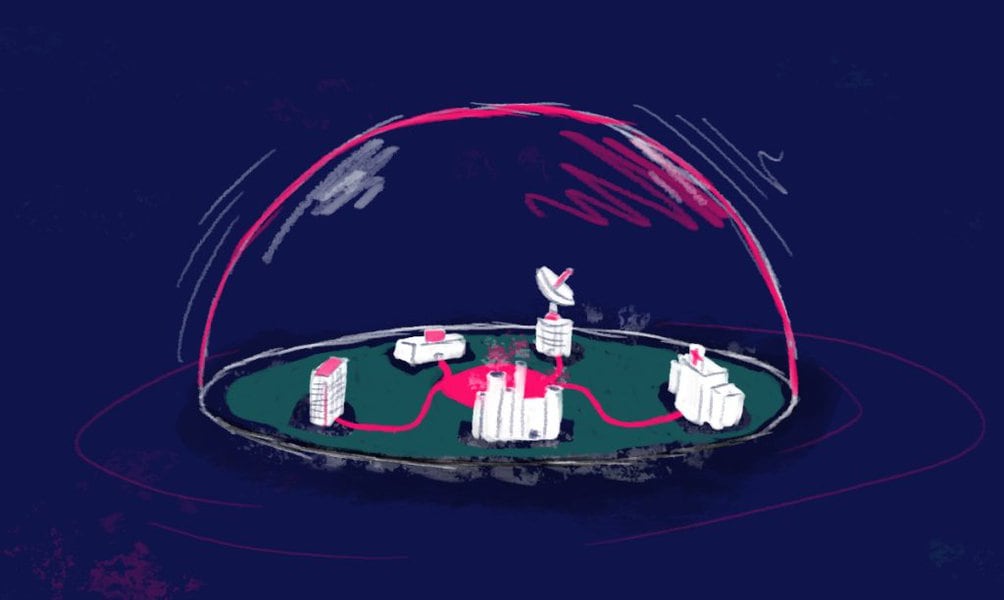 Top Five Industries That Use CRMs
What's General-Purpose vs. Industry-Specific CRM?
Top Five Industries That Use CRMs
Conclusion
CRM has enjoyed immense popularity, with a staggering 91%—almost all!—of all companies with 10 or more employees utilizing these software systems across various sectors.
But to say that 91% of all companies in every industry used CRMs would be quite misleading, as their main benefit is identifying and developing individual customer relationships. As such, CRMs are more prevalent in industries that rely on personalized customer interactions and service to derive value.
If you're a budding business in a CRM-dominated industry, seeing how your competitors use CRM platforms could be your cue to start thinking about purchasing a CRM system of your own. Or even for businesses in industries where CRMs aren't popular, looking at how other industries use CRMs could give you inspiration on how to leverage your CRM in a new way. That being said, let's look at the top industries that use CRMs and explore some of their unique use cases.
Key Takeaways
Customer relationship management (CRM) software helps companies track, record, and manage customer interactions and business processes in hopes of driving customer loyalty and sales.

Not all CRMs are made the same: though general-purpose CRMs can be used by most industries, industry-specific CRMs provide unique features for specialized uses.

Five industries that use CRMs to supplement their business operations are the healthcare industry, financial services industry, manufacturing industry, e-commerce industry, and IT and telecommunications industry.
What's General-Purpose vs. Industry-Specific CRM?
CRM, or customer relationship management, is the process and tools a business uses to track, record, and manage its relationships and interactions with customers in hopes of improving customer satisfaction and loyalty. Today, it generally refers to designated software that automatically tracks each customer touchpoint, manages customer communications, and stores customer information in a database. These are features found in any general-purpose CRM, which can be universally used for any sort of business model. 
While most companies can get away with mildly customizing a general-purpose CRM, some companies with unique business practices may prefer an industry-specific CRM, which includes niche features and tools for their industry on top of the features of a general-purpose CRM. This helps a company complete tasks unique to its industry while cutting out processes that it doesn't need, optimizing employees' CRM operations.
Most, if not all, of the industries we discuss here have industry-specific CRMs available for purchase on the market, but it's the choice of each individual company whether they use an industry-specific CRM or not.
Top Five Industries That Use CRMs
Since the use of CRM software seems to be on the rise, let's take a look at the top five industries that use CRMs to help improve their operations and customer relationships.
1. Healthcare
The healthcare industry, which provides medical goods and services to patients, is the textbook definition of "personalized customer relationships," with each person's body, medical history, and medications being completely unique. A healthcare CRM helps healthcare professionals confidentially store detailed patient records and share them with other departments or medical service providers, ensuring that doctors have a comprehensive view of all the information necessary to properly diagnose and treat patients.
Additionally, healthcare CRMs can also provide additional integrations into patient-end portals, allowing patients full transparency into their own medical records and prescriptions whenever they want. No more parsing out illegible doctor's notes!
According to Market Research Future, the healthcare CRM market size was valued at $14.2 billion in 2022 and is expected to double to $35.16 billion by 2032.
2. Financial Services
Next, the banking, financial services, and insurance (BFSI) industry uses banking CRMs to manage customer accounts. Each customer has different investing patterns, savings goals, and risk tolerance, and an analytical CRM helps financial advisors balance these considerations and calculate the best way to leverage clients' hard-earned money.
The automated data input and tabulation features of CRMs can also be a great boon to assuring top-notch data quality when it comes to tellers managing clients' accounts, where a single mistake can have dire financial and legal consequences. With a machine crunching all the numbers, customers will never have to worry about human tellers accidentally leaving out a zero, or mistaking a seven for a one!
According to Allied Market Research, the global banking CRM software market was valued at $9.5 billion in 2021, and is projected to reach a mind-boggling $39.2 billion by 2031 as BFSI organizations rapidly digitize.
3. Manufacturing
Even for B2B companies that don't sell products to end consumers, a manufacturing CRM can still help companies by building deeper relationships with the customers they have while also helping to manage the supply chain.
It's exactly because manufacturers don't have many customers that it becomes crucial to keep those few customers happy with the company's products and services. A manufacturing CRM helps companies analyze their consumers' behavior to predict their needs, prioritize customers with larger order volumes, and manage post-sales support.
Then, within the company itself, industry-specific manufacturing CRM also helps with intelligent supply chain management by giving a bird's-eye view of operations, inventory management, order processing, warehousing, and distribution. With all of this data stored in a CRM, managers can identify bottlenecks and improve processes, while workers can access up-to-date order information at any time. This makes the company more efficient and agile.
According to Gartner, the distribution and inventory management industry has been the fastest-growing segment for CRM investment, with 59% of companies in this sector adopting a CRM tool in the past two years.
4. E-Commerce
Unlike the brick-and-mortar retail industry where customers walk away with their purchase in a single interaction, online retailers face additional logistical challenges – from managing orders from different website sources to packing and shipping their products to customers. And as e-commerce stores grow, it can be difficult to track hundreds of thousands of customers that the business can't even see.
To that end, retail and e-commerce CRMs focus more on the logistical management side of the sales process, providing a single, consolidated platform for online businesses to manage their nonstop sales and order fulfillment processes.
With marketing automation linked to customer data, online shops can also use their CRM tool to send out personalized messages appealing to each customer's unique tastes, such as Amazon's customized recommendations based on your shopping history. Similarly, sales automation can send automatic updates to customers, keeping them informed about their order status. This gives the shopper a more detailed and personalized customer experience online, increasing their satisfaction with the online store and driving customer loyalty.
5. IT and Telecommunications
For information technology (IT) companies that produce software and hardware or telecommunication (telecom) companies that provide radio, television, and internet connectivity services, CRMs are an invaluable way to keep track of distant customers and efficiently log customer support tickets.
With no physical product being exchanged, details of purchases with IT and telecom companies can be quite nebulous to discuss, especially for consumers with no background in complex technology terms. Thus, when an issue arises, it's up to the IT or telecom company to pick up the conversational slack and identify and correct the problem on their own end to ensure customer satisfaction. As such, a CRM that logs the minute details of each customer's service plan is an invaluable boon to IT and telecom companies. 
In the same Gartner study as before, more than half (52%) of telecommunications companies were found to have adopted a new CRM in the past two years, showing a considerable investment in recent years. IT companies weren't mentioned, but it's likely that a good portion of IT companies had already made the switch years before.
Conclusion
CRMs have become part-and-parcel of managing a business across all sectors, but have found the greatest prominence in the healthcare, financial services, manufacturing, e-commerce, and IT and telecommunications industries.
Not every CRM system is created equal, though, and different industries use their CRM tools in ways specialized for their unique business practices and goals. If you're considering investing in a CRM, we hope this guide showing how top industries use CRM platforms has inspired you to consider how you might apply CRM tools in different ways, helping you find the best CRM for your business.
FAQs
Which industries don't use CRMs?
According to Gartner, the industries that haven't used CRMs in the past two years (either they never used one or adopted one and quit) are nonprofit organizations (44% of surveyed organizations don't use a CRM), business, consulting, and consumer services (39%), advertising (30%), and education (30%). From this list, it seems that organizations without a profit motive or without physical products are less inclined to use CRMs.
However, notice that in all of these examples, CRM users are still the majority of the industry. Rather than the whole industry not being compatible with CRM software, it's likely that these figures simply mean these particular industries have been slower to adopt general-purpose CRMs. As more specialized CRMs are developed for those particular industries' needs, it's highly probable that more and more organizations in these industries will begin to adopt CRMs.
By our own personal recommendation, we'd suggest not investing in a CRM if your business model only has a few—10 or fewer—customers at any given time, such as if you're a B2B supplier of niche goods or an extremely local service provider. At that scale, it might be better to simply have a single live data sheet to share data between employees or assign account managers to your customers who will personally deal with all the custom details.
Who are some CRM vendors?
Should I buy a general-purpose or industry-specific CRM?
Industry-specific CRMs tend to cost more, so we'd recommend a general-purpose CRM to begin with. As your business grows, identify specific areas where your CRM could be improved upon and use those needs as guidelines to shop around for a well-fitting industry-specific CRM.
Alternatively, if you've exhausted your options and still can't find the perfect CRM, software developers such as Steel Kiwi can create a custom-made CRM system for your business.