The Importance of Sales Follow-Ups
Written by: Victoria Yu
Victoria Yu is a Business Writer with expertise in Business Organization, Marketing, and Sales, holding a Bachelor's Degree in Business Administration from the University of California, Irvine's Paul Merage School of Business.
Edited by: Sallie Middlebrook
Sallie, holding a Ph.D. from Walden University, is an experienced writing coach and editor with a background in marketing. She has served roles in corporate communications and taught at institutions like the University of Florida.
Updated on October 11, 2023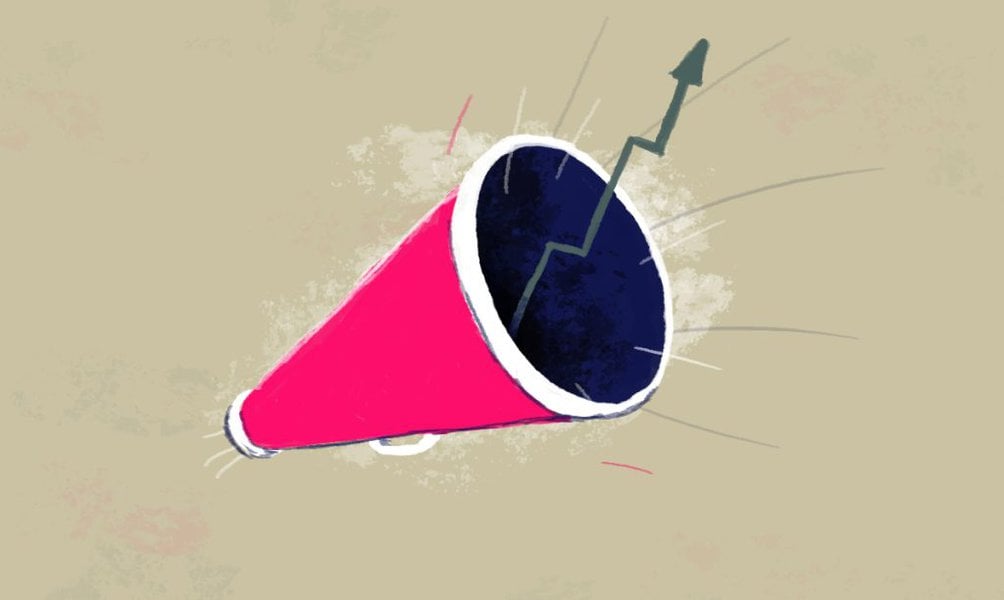 The Importance of Sales Follow-Ups
What Are Sales Follow-Ups?
Why Should I Follow Up With Leads?
How Do I Follow Up?
Conclusion
You've found a new lead who matches your ideal customer profile and checks all the marks for a sale in the making. As you send out your first email, all you can do is sit back and pray they take an interest in what you have to offer. Right?
Not quite. Though it's true that the ball is in the lead's court after you send the first email or phone call, you have the option of sending a few more messages to your lead to encourage them to get back to you. While you might think these follow-up messages make you come off as annoying, they actually serve a pivotal role in compelling a sales lead to respond to you.
But exactly how important are sales follow-ups, and how much time should your sales team dedicate to them? This guide will answer those questions and more as we explore everything you need to know to leverage sales follow-ups in your business.
Key Takeaways
In sales, follow-up messages are messages sent by sales representatives to leads after initial contact, encouraging the recipient to respond to the rep.

Following up with leads builds and strengthens customer relationships, helping reps reach busy leads, and increasing your pitch's appeal to potential customers – all things that improve your business's chance at a sale.

Some tips for sending follow-up messages include using email or phone to reach out, not sending a follow-up too soon, and enhancing the message with sales enablement content.
What Are Sales Follow-Ups?
Sales follow-ups are messages sales representatives send to potential customers (leads) after initial contact, but before the customer has responded. Though the initial message could have been sent through digital channels or in person, follow-ups are usually conducted by phone or email.
The goal of a follow-up message is to further build a relationship with the potential customer, enticing them with your product and company and encouraging them to reply to the rep and begin their journey down the sales funnel.
Why Should I Follow Up With Leads?
So why exactly should you send follow-up messages to leads? Simply put, following up with leads and prospects increases your chances of hearing back from them and making a sale. According to Backlinko, emailing the same contact multiple times leads to twice the number of responses.
There are three main benefits to follow-up messages. Below, we take a closer look at each one.
1. Build and Strengthen Customer Relationships
When a sales rep sends the first email, the lead might brush it off as a perfunctory attempt at making a quick sale. But as sales reps send follow-up messages, it signals to the lead that the rep is serious about starting a conversation with them, helping to build trust.
If a rep is sending messages to existing customers in hopes of upselling or cross-selling, the follow-up message could also be a good opportunity to touch base with the customer and see how they're faring with their current product. Since this could unveil some hidden customer dissatisfaction, acting to resolve these issues will naturally strengthen your bond with customers and boost customer retention rates.
2. Reach Busy Leads
In some cases, it's not that customers aren't interested but that they simply don't have the time to respond. Harvard Business Review reports that the average professional has over 200 emails in their inbox and receives over 120 new ones each day, but only responds to about 25% of new emails. This is likely due to the recipient's busy schedule or to mental fatigue.
That means if your first sales pitch didn't make the cut the first time, a follow-up email a few days later could succeed in catching the lead's attention at the right time, compelling them to respond and start a conversation.
3. Appeal to Consumers
Alternatively, your first message could have failed to elicit a response because it didn't appeal to the consumer's exact pain point. If you have a lead's email or phone number, it usually implies that they gave you their contact information in exchange for a lead magnet that appealed to one or more of their relevant needs. However, lead magnets and products can appeal to several different pain points.
If your first message was geared toward appealing to a specific pain point, a follow-up message is a second chance to appeal to another pain point and gain the recipient's interest, opening up a conversation and potentially leading to a sale.
For example, if you're a B2B company selling CRMs, you might send your initial message with a promise that your CRM could "speed up your sales process by 50%." If the lead fails to respond, your follow-up message could switch gears and tell the lead that your CRM can also "improve customer satisfaction and retention by 30%" to appeal to clients who prefer customer lifetime value over generating a high number of new customers.
How Do I Follow Up?
That being said, how exactly should you follow up with leads? Here are three actionable tips to get you started.
1. Use Email or Phone
As we mentioned before, the top methods of following up with leads or prospects are by email and phone calls, simply because of the convenience of long-distance communication. According to LinkedIn, email is the top method buyers reported they preferred sellers use to contact them, with 66% of respondents listing it as the most appropriate channel. 
On the other hand, a phone call, which is more personal, may show more respect to higher-level prospects. Just be aware that phoning your lead could take longer to show results: according to Crunchbase, it takes an average of eight cold calls to reach a prospect. This is likely because it's harder to catch people at a good time for a phone conversation.
2. Give Them Time
How long should you wait before sending a follow-up message? It's best to give your lead at least a day or two to read, digest, and respond to your initial message. Sending a follow-up too soon may make you seem pushy and desperate.
According to email sales advisory Woodpecker, it's best to send a follow-up email two or three days after your initial message. For phone call follow ups, you may also want to play around with calling at different times of day, just in case your initial call didn't reach the prospect due to a busy schedule.
3. Flesh Out Your Message
A common mistake people make when sending a follow-up message is to simply say, "Just checking in." Checking in to what? This message is often unsuccessful because it fails to remind the lead of who you are, what your product or company is about, or what call to action you're trying to get them to complete.
Instead, your follow-up email should be a brush-up of your original message at the same level of formality. Alternatively, as we said before, you might take the opportunity to attempt to hit on a new pain point than the one from your original message.
You could also take the opportunity to provide the lead with some statistics or other information that could sway their opinion. In a survey by RAIN Group, when asked what content influenced them to accept a meeting or connect with a sales rep, buyers responded that the content most appealing to them was primary research data relevant to their business (69%), descriptions of the provider's capabilities (67%), and content customized to their specific situation (67%).
That means that after the initial message, it might be best for sales reps to take a day or two to research the lead's background a little more and assemble custom content for the lead. This could greatly boos the chances that the lead will respond.
Conclusion
Whether you're targeting a lead you just met for the first time, a prospect you've spent considerable time researching, or an existing customer you wish to upsell to, sending a follow-up message can improve your chances of hearing back from potential customers.
Whether you follow up by phone or email, if you're patient and take a little time to customize your message, you're sure to see increased reply rates and a higher number of interested prospects, leading to a fuller sales funnel for your business.
FAQs
How many follow-up messages should I send?
Technically, there's no limit to the number of follow-up messages you could send: you could hound your lead like a shark smelling blood until they're forced to respond to you. But not only would that be time-consuming, it would probably get you blacklisted from several buyers in the industry.
Just be aware that if your lead doesn't respond after the first follow-up message, it becomes less and less likely they'll respond to the next one, or the next one, meaning more work and diminishing returns for your sales department. As such, we recommend only sending a maximum of two or three follow-up messages before moving on to the next lead.
What time should I send my follow-up message?
The best sending time should be determined by your target audience and ideal customer profile. For example, while a businessperson would be most responsive earlier in the day as they check their morning emails, a stay-at-home parent would likely be more available in the afternoons while the children are at school.
According to marketing firm Siege Media, the best time to send cold emails is between 6am to 9am on Monday, as people are refreshed from the weekend and mentally prepared to handle new information and requests. Tuesday comes as a close second. 
However, if your initial message was sent at that time and received no response, it might be useful to send it at a different time and day to see if your lead is more available at other times. The more you reach out to leads and send follow-up messages, the better sense you'll get of when people in your target market are most likely to respond.
Are there any software tools that can help me send follow-up messages?
Email automation software such as Campaign Monitor, Snov.io, and Woodpecker can help you send emails, remind reps to follow up, or even automatically send follow-up emails themselves. 
As phone calls require more personal care and attention, we wouldn't recommend sending automated robotic follow-up calls. However, a CRM system like HubSpot CRM, Salesforce CRM, and Zoho CRM can at least schedule reminders for sales reps to follow up with leads.