How to Find a Business Phone Number for Sales
Written by: Victoria Yu
Victoria Yu is a Business Writer with expertise in Business Organization, Marketing, and Sales, holding a Bachelor's Degree in Business Administration from the University of California, Irvine's Paul Merage School of Business.
Edited by: Sallie Middlebrook
Sallie, holding a Ph.D. from Walden University, is an experienced writing coach and editor with a background in marketing. She has served roles in corporate communications and taught at institutions like the University of Florida.
Updated on July 12, 2023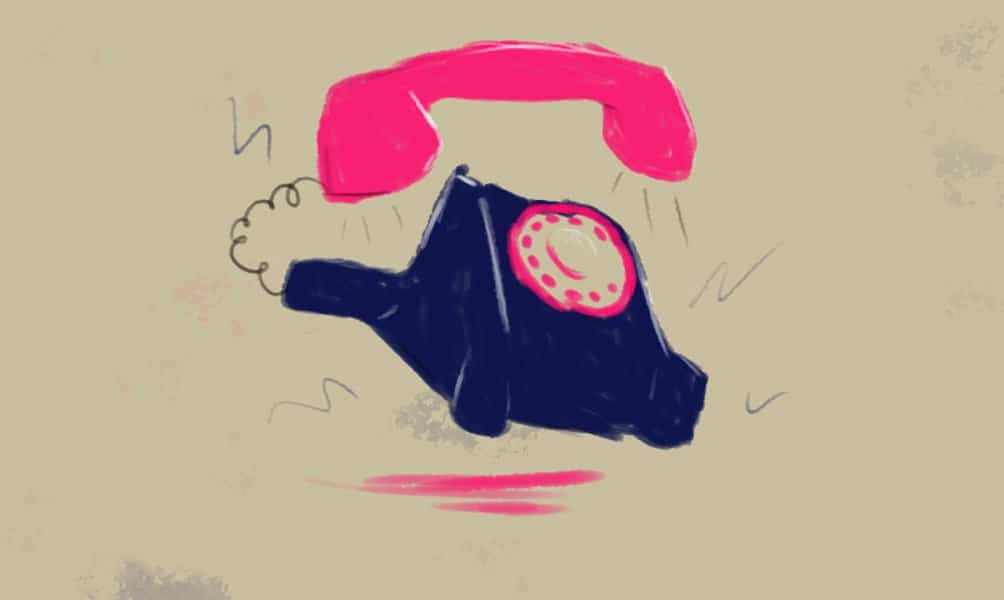 How to Find a Business Phone Number for Sales
What's a Business Phone Number?
Whose Business Phone Number Should I Be Calling?
How to Find One Specific Business Phone Number
How to Find Several Business Phone Numbers
Conclusion
So you've decided that the best way to sell to your target market is cold calling. But how do you find new customers to call? Or if you've already found a good prospect, how do you find their phone number?
Thankfully, these days you don't need to flip through the yellow pages; contact info is often available online. But the internet is vast, and finding the needle you need in this massive haystack can take time.  
If you're looking for fast ways to find the phone numbers you need to reach out to leads, you've come to the right place. Within this guide, you'll find details on the nine of the best ways to track down a business phone number online, as well as some tips for making sales calls more effective and successful.
What's a Business Phone Number?

A business phone number is any work-related, non-personal phone number, and it's the best way to contact a sales lead.
Don't go looking for people's personal numbers or slip into their Instagram DMs – those are good ways to lose leads fast. 
Whose Business Phone Number Should I Be Calling?
Be sure to target qualified leads – that is, leads that match your ideal customer profile and have a relevant need and the authority and funds to make a purchase. If your lead doesn't meet any of these criteria, you might want to pick a different lead or do some more research before you call.
How to Find One Specific Business Phone Number
If you've already identified a sales lead and just need to get in touch with them on the phone, here are some ways to find a person's business phone number. These methods have been ranked by the amount of effort involved, beginning with the easiest method and ending with the most challenging.
1. Google
The simplest method, and the one you'll likely do reflexively, is to use the trustworthy Google search engine. Enter the potential lead's name into the search field and add "phone number" at the end. You may want to include their company's name as well.
If the phone number is common knowledge on official channels, you'll likely be directed to the person's page on the company website, with the phone number helpfully bolded.
Additionally, the company might have paid for Google My Business, meaning that they have a Google Business Profile. If they do, there's likely a company phone number you could call as well.
2. Business Website
If a simple Google search fails to deliver, take the next step and visit their company website. Review the "About Us" and "Staff" pages and see if your lead is listed there with a phone number.
Alternatively, you could call the company's main number and ask for your lead by name. You might be patched straight through with no questions asked. If they ask for more details, say that you're calling to discuss a business issue and offer a few details from your research.
3. Phone Lookup Service
Online lookup services such as Whitepages enable easy name and phone number searches. Though you may have to pay a fee, these services can also provide extra details, such as their business location.
If you're looking for a small business owner, WHOIS (or who.is) is a domain search tool that will provide contact info for a website's registrar and administrator. Of course, there's a chance that the business outsourced these to another company, but the lookup is free, so there's no harm in checking.
4. Email
By this point, you may have at least been able to get an email address, if not a phone number. Plug the email address into a reverse phone lookup tool like CocoFinder, which could provide a phone number.
Or you could simply email the prospect with a brief summary and pitch, detailing how your product can address their needs and asking when they might have time for a quick phone call.
Alternatively, if your company has already been in email contact with the person, find the previous email and check their signature tag to see if it includes a phone number. If that fails, ask colleagues who have been in contact with them and check their customer profile on your firm's CRM software. You might have had access to their phone number this whole time!
5. Browser Extensions for Business Phone Numbers
Browser extensions like revDriver and ContactOut are often able to find and display a person's phone number and other contact info just from accessing their social media profiles or corporate website. This can save a lot of time, but of course it's not free. 
6. Social Media
Almost everyone has a social media account nowadays. Your lead may have put their phone number in a social media post or in one of their social media profiles. Or perhaps your lead's employer placed your lead's direct number in one of their social media posts or accounts. Check the business' Twitter, Facebook, LinkedIn, and other social media.
There's also a chance the person's phone number is embedded in an image or video, such as if they were introduced as part of a guest post or recorded interview.
7. Ask for a Referral
If you know someone in the same industry or company, contact them and ask if they'd be willing to put you in touch with your lead. They might also provide advice on how to approach your lead or suggest other potential prospects.
How to Find Several Business Phone Numbers
Alternatively, if you're just browsing around for new leads to pursue, here are some methods of acquiring multiple phone numbers at once.
Buy a Cell Phone Number List
If you're just looking for phone numbers, purchasing a cell phone number list from a major database, such as Uplead or Dun & Bradstreet, will let you search for a lead's cell phone number or even generate a list of qualified leads. Just keep in mind that the quality of these leads will vary, so be sure to do your research and test out the service before making any purchases.
Buy a B2B lead database
If you're willing to pay a bit more, buying a B2B lead database is the next step up from a cell phone number list. On top of phone numbers, they'll provide details on demographics, company, digital footprint, and fit with your company.
Once again, the quality of services varies tremendously depending on the provider. For cold-calling purposes, check out UpLead, LinkedIn, Sales Navigator, and ZoomInfo.
Conclusion
Once you've found a sales lead's phone number, having a one-on-one conversation is a quick and efficient way to build a relationship and begin to gauge their interest.
But before you begin, stop and take a moment to consider if this person is open to sales calls. If you need to search through their personal social media to find a phone number, maybe they're not interested in receiving cold calls. If, on the other hand, the phone number is public, finding that number and reaching out could earn their respect, time, and even their business.
FAQs on Finding a Business Phone Number
What are some ways to find a person's phone number from their name?
If you're searching for one particular person's phone number, search for their name or email on Google, their business website, phone lookup service, and social media. You could also ask around or install a browser extension that will display a person's contact info from their social media profile.
How do I find multiple leads' phone numbers?
You can purchase a phone number list or lead database to acquire multiple leads' contact information at once. We recommend Uplead or Dun & Bradstreet.
How do I find a name from a phone number?
If a potential lead called you but didn't leave a message, you can use a reverse phone lookup tool such as Intelius, Spokeo, or CocoFinder to search for a person's name or email by inputting their phone number.
How do I get the other person to pick up the phone?
If you're cold calling someone who isn't expecting your phone call, make sure your caller ID won't automatically get you marked as spam. If you're calling someone in the United States, you don't want to show up as an incoming call from South Africa! 
Consider getting a virtual phone number from Google Voice or a VoIP service like Ooma Office to get a trustworthy business phone number, vanity number, or toll free number. If you get sent to voicemail, be prepared with a compelling script that gives them a good reason to call you back.