5 Essential Customer Service Reports
Written by: Victoria Yu
Victoria Yu is a Business Writer with expertise in Business Organization, Marketing, and Sales, holding a Bachelor's Degree in Business Administration from the University of California, Irvine's Paul Merage School of Business.
Edited by: Sallie Middlebrook
Sallie, holding a Ph.D. from Walden University, is an experienced writing coach and editor with a background in marketing. She has served roles in corporate communications and taught at institutions like the University of Florida.
Updated on November 17, 2023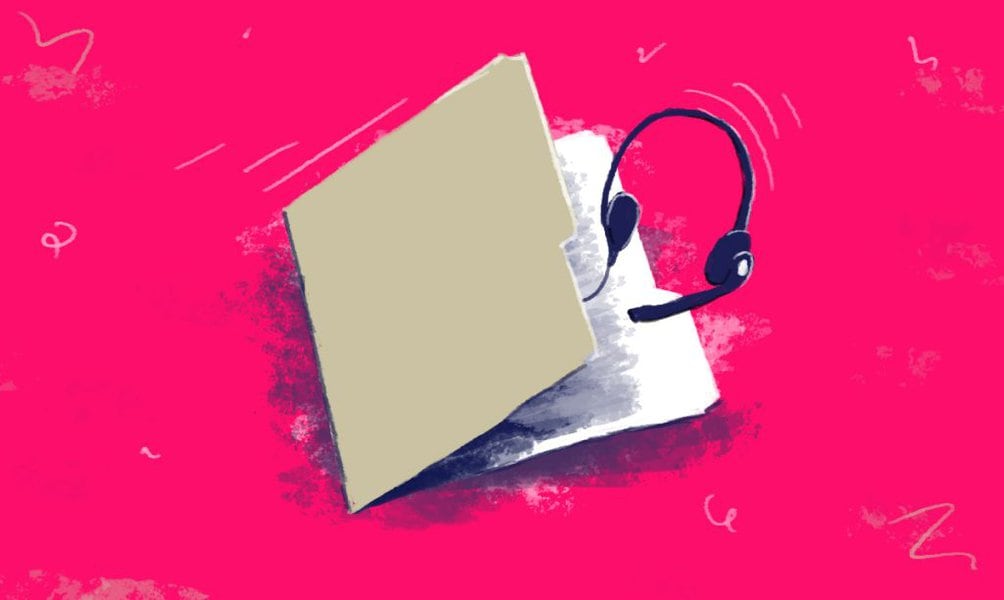 5 Essential Customer Service Reports
Why Are Customer Service Reports Important?
Five Essential Customer Service Reports
Conclusion
As your business takes off, you might have your hands full with finding customers, making sales, and managing the finances, on top of other business functions. However, one key element that new business owners often neglect is customer service.
In today's modern and interconnected economy, customers aren't lacking in choice when it comes to products and services. To keep customers coming back, it's important to amaze them with stellar service alongside a superb product.
That's why it's in a business owner's best interest to constantly improve service experience, enticing one-time purchasers into becoming loyal customers. To do so, customer service managers should start by tracking these five essential customer service reports.
Key Takeaways
Customer service reports are measurements of a customer service team's key performance indicators, describing the support team's operations and productivity.

Good customer service lends itself to high customer satisfaction, which in turn encourages customers to stay loyal to a brand. Companies would be wise to monitor their customer service reports and improve their customer services.

Five of the most essential customer service reports are the number of support tickets received by a company, the average response time per ticket, the average handle time per ticket, the percentage of tickets resolved in the first interaction, and the company's overall customer satisfaction score.
Why Are Customer Service Reports Important?
First of all, why go through the effort of generating customer service reports? There are two reasons for this: because these reports objectively improve your customer service efforts, which in turn drives revenue.
Customer Service Reports Improve Service Efforts
Customer service reports describe how your customer service team has been operating in the past period, using key performance indicators (KPIs) to objectively measure how effective your customer service processes are.
Using the data provided in these customer service reports, company decision-makers can monitor and readjust their operations, resources, and employees to ensure that customers are satisfied with your company's service.
Better Customer Service Means More Profit
But why is it important to fine-tune customer service? Simply put, it's because customer service is almost synonymous with customer satisfaction, which in turn means repeat purchases for your business.
Zendesk reports that half (50%) of consumers will switch to a competitor after one poor customer experience – that number increases to 80% after more than one poor experience.
Additionally, Qualtrics reports that after a positive customer experience, consumers are 3.5 times more likely to purchase again from the business and 5.1 times more likely to recommend the business to others.
In other words, providing good customer service prevents you from losing customers while simultaneously encouraging more sales – all without any extra effort on your marketers' and salespeople's part.
Five Essential Customer Service Reports
So, exactly which metrics should you keep track of and report on? There are a lot of dimensions you could measure, but if you're just starting out with optimizing your customer service processes, here are the five most essential customer service reports.
1. Number of Support Tickets
Our first report to track is the number of support tickets, or support cases, your company receives over time, and discover any patterns that speak to an issue with the product, sales process, payment processing, or other areas of the customer journey.
By fixing these issues at the source, you can reduce the number of customer complaints and questions received, increasing overall satisfaction.
How frequently you measure and report on support tickets will vary, but the most common timeframes to track are the number of tickets per hour, day, week, month, and year.
By analyzing trends in the data, you could discover that you receive more service calls on Mondays, at particular times of the year, or when a new product launches. Knowing this means that you can schedule more support agents ahead of time and ensure each customer gets the help they need.
2. Average Response Time
Next up is the average response time for your support team, or the average amount of time it takes for one of your agents to respond to a customer service ticket.
With the internet facilitating instantaneous communication, customer expectations for service speed have likewise increased: Freshworks reports that when choosing a brand, 54% of customers say fast responses are critical.
Similarly, in a HubSpot survey of customer retention factors, 60% of customers cited that quick rep response time and solutions were the number one deciding factor driving them to make a repeat purchase.
In other words, your company would be wise to track this metric and keep the average response time as low as possible to keep customers happy.
The best way to do this is by investing in customer service software, which will automatically keep track of your service communication channels (i.e. your phone line, email inbox, and any social media platforms you use) and alert your service agents when a customer reaches out.
If your company's average response time continuously increases, it could be a sign that you may need to hire more support agents.
3. Average Handle Time
Similar to the last report is your company's average handle time, which is a measure of how long it usually takes to resolve a customer issue once a support agent has been assigned to the case: how long the phone call lasts, how long it takes to respond to the customer's email or any similar metric.
Consumers are busy people who want to get their questions answered and situations resolved quickly and efficiently so they can get back to their lives.
To help your support agents handle tickets faster, you should provide adequate training for support reps so they know how to answer customers calmly, clearly, and professionally. They must also know your company's products and policies inside and out to answer product-specific questions. To that end, a designated guidebook for each product may be helpful.
In the digital age, some companies are also making use of AI to help them improve their customer service processes. In a 2023 HubSpot survey of customer service reps who use AI, 84% said that it makes it easier for them to respond to tickets, and 64% said that it makes their correspondences more personalized. If your company is looking to improve its average handle time for its digital channels, AI integrations may be a worthwhile investment.
On top of tracking the average handle time for your whole customer service team, you may also want to track the average handle time for each individual support agent.
One agent may take much longer than others to resolve issues and needs extra training. Alternatively, you may find that another agent is handling tickets too quickly, forgetting to provide a positive and personalized experience for each customer.
4. First Contact Resolution
According to a 2018 Statista survey, approximately a third of all customers (31-34%, depending on age group) responded that getting their issues resolved in a single interaction was an important part of good customer service.
Thus, a considerable priority for your support agents should be your first contact resolution rate or how many of your support tickets were solved in a single interaction.
Similar to the previous point, companies can improve upon this by ensuring that their support agents are adequately trained to handle product- and policy-specific queries.
If you have a CRM used to track the details on customer accounts and orders, ensure that your support agents have access to that information so they can pull up a customer's file and give exact details about their order. You may also want to give them administrative access to change financial accounts and order details to correct any mistakes made.
5. Customer Satisfaction Score
Finally, tracking and improving your customer service metrics doesn't amount to anything if your customers aren't satisfied with your changes.
That's why our last essential customer service report goes to the customer satisfaction score, which will objectively tell you if all of your previous metrics and changes correlate to the positive benefits we introduced before.
Measuring customer satisfaction could be as simple as asking, "On a scale of one to five, how satisfied are you with your service today?" after every closed support interaction.
Alternatively, you may gain a more holistic view of your customer satisfaction score by measuring your net promoter score and customer effort score and corroborating the three.
In any case, your customer satisfaction score per team and individual support rep is arguably the most important customer service report, as it tells if your and your team's customer service efforts are effective at satisfying customers or not.
Conclusion
Customer service is essential to any business, as it keeps customers happy and loyal to your company. But identifying how effective your customer support is can be tricky.
Luckily, you can get a comprehensive sense of your customer service and customer satisfaction by monitoring these five essential customer service reports, leveraging the information within to take your service to the next level.
FAQs
What are some other customer service reports I could track?
Beyond the five customer service reports mentioned above, some other reports you could track are the number of tickets closed per agent, customer waiting time, and the number of interactions per ticket. These will give you a bit more detailed insight into specific aspects of your customer service processes and agent operations.
Another thing we'd recommend you track is the number of cases by type – for example, whether you have more tickets related to product issues, payment issues, or account issues. A disproportionate amount of tickets in one particular field may be an indicator that something could be improved in your business processes in those fields.
How do I improve my customer service response time?
For a small business, there are three main ways to improve your ticket processing time.
The first way is to provide more training and support to your customer service agents so they can handle each ticket faster. However, even for the most skilled support agents, there are only so many tickets a person can handle in a day.
Next is to hire more customer support agents to handle more tickets. However, this is quite a large investment. Plus, you may be stuck with idle agents during slow times, inflating your employee expenses.
The final method is to invest in customer self-service by providing resources such as a knowledge base of informative articles, an FAQ section, or a portal where customers can manage their accounts and orders so they can help themselves rather than ask support agents to do it for them. This reduces the number of incoming tickets, meaning that reps will have more time for the more complex issues that come in.
How else can I improve my customer service?
In a HubSpot survey of customer retention factors, quick service rep response time was the top deciding factor for customers to make a repeat purchase. However, the second most influential service factor was "an engaged and enthusiastic rep."
In other words, you can improve customer satisfaction by training your service reps to always have a positive attitude when conversing with customers and prioritizing pep when screening new support agent candidates. While resolving the customer's issue is the top priority, interacting with an optimistic support agent could be the extra boost it takes to provide true five-star service.