10 Customer Service Tips to Help Your Small Business
Written by: Victoria Yu
Victoria Yu is a Business Writer with expertise in Business Organization, Marketing, and Sales, holding a Bachelor's Degree in Business Administration from the University of California, Irvine's Paul Merage School of Business.
Edited by: Sallie Middlebrook
Sallie, holding a Ph.D. from Walden University, is an experienced writing coach and editor with a background in marketing. She has served roles in corporate communications and taught at institutions like the University of Florida.
Updated on July 12, 2023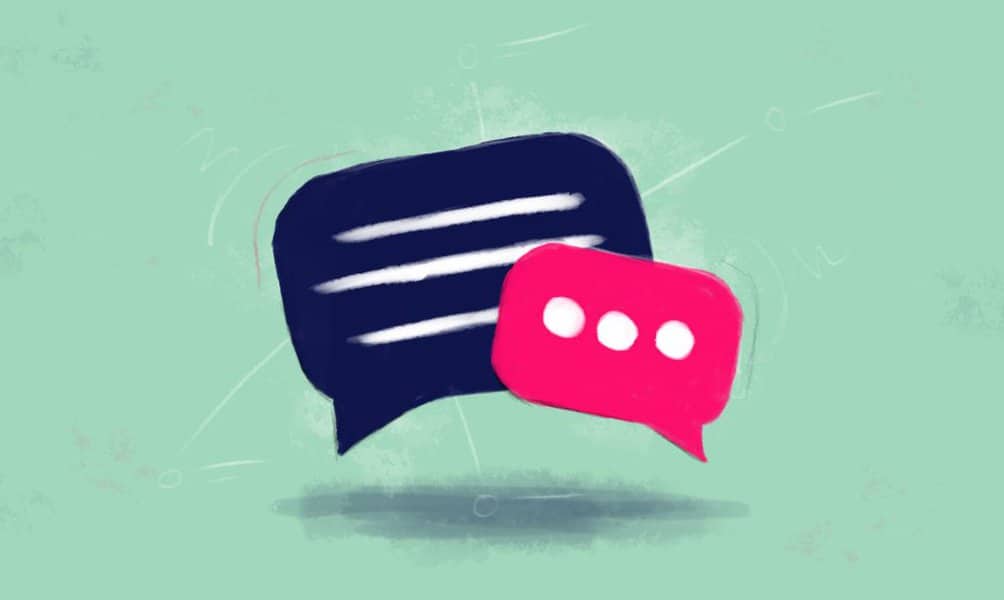 10 Customer Service Tips to Help Your Small Business
What is Customer Service?
Why is Customer Service Important?
10 Tips to Improve Your Customer Service
Conclusion
As a small business owner, you probably have your hands full managing inventory, fulfilling orders, and keeping the books – backend logistical work is the backbone of the business, after all.
But that doesn't mean you and your business should neglect your customer touchpoints. Though customer interactions may be difficult and their problems often complex, a satisfied customer could pay you back a hundredfold by spreading the good word about your business and bringing in more customers in the long run.
To that end, we've curated a list of the 10 best customer service tips to help your small business focus and optimize its customer service agents, improving your customers' experiences and satisfaction and inviting them back for more sales.
Key Takeaways
Customer service is when a company's representative speaks to a customer one-on-one to provide individualized support for the customer's queries or issues.

A great customer service experience can help a business stand out among its competitors and drive growth.

Ten tips for developing an amazing customer experience are to hire the right employees, give reps authority, use the best communication channels, ensure reps understand the product or service, update your website, create a personalized and positive experience, never overwhelm the customer, use automation tools, and ask for feedback.
What is Customer Service?
As you're probably intuitively aware, customer service is the direct one-on-one interaction between a customer making a purchase and a representative of the company that's selling it, according to Investopedia. It's also called customer support.
Customer service is a function of the sales department, ensuring that a potential buyer has all the information and resources needed to evaluate and purchase a product while supporting the customer with any issues post-purchase.
A great customer service department assists customers in real-time to meet their needs and expectations and ensures a smooth sales process from beginning to end.
Why is Customer Service Important?
While it's true that consumers will naturally gravitate towards a valuable product or service, good customer service facilitates faster company development by making your business stand out and driving organic growth.
1. Makes Your Business Stand Out
There's a common misconception that a good product or a low price will sell itself and guarantee a company's success. However, unless you've discovered an industry-breaking new technology or new manufacturing process, at least one other company will likely provide the same product as you at the same price. Market saturation is likely one of the reasons over 20% of businesses fail within their first year and only about half (57%) survive their first five years, according to the most recent data from the Bureau of Labor Statistics.
When faced with dozens of offerings for the same product at the same price, customers increasingly turn to customer experiences to determine if a company is worth doing business with.
To that end, a smooth and efficient customer service experience becomes a part of your total product offering. It can mean the difference between your company making a sale and being lost amongst competitors.
2. Drives Growth
A great customer experience encourages customer loyalty, driving sales and growth.
As a small business, you probably don't have many customers yet. Guaranteeing a customer's loyalty through stellar customer service turns them into a repeat customer, ensuring your company has a steady source of revenue. Plus, a good customer service experience can drive additional growth as customers with the best past experiences spend 140% more than customers with poor past experiences, according to a study by the Harvard Business Review.
If they're absolutely blown away by their experience, a single happy customer can become a brand ambassador for your company, referring you to their friends, family, and other coworkers. Consumers will naturally follow in the footsteps of other consumer endorsements, a concept known as social proof. This means that one well-placed recommendation or referral from a brand ambassador could net more customers than a hundred paid advertisements.
Rather than investing heavily into a marketing campaign, a small business could instead cover two functions—marketing and sales— with one and drive awareness and growth through great customer service. As your reputation for good service improves, more and more new customers will be drawn in.
10 Tips to Improve Your Customer Service
Now that you know why you should invest in customer service, here are 10 valuable tips for setting your company's customer service department and customer service agents up for success.
1. Hire the Right Customer Service Agents
First, be sure to set your customer service department up for success by hiring the right people for the job. Your customer service agents will be the face of your company, so it'd be best to hire people who fit well with your organization's culture and represent your brand well.
Some common traits companies look for when hiring a customer service agent are empathy, patience, problem-solving, and positivity. It's also crucial that customer service reps are good at active listening and communicating to help get to the root of customers' issues faster.
While it's true that these skills can be learned by less-qualified employees over time, that intervening time spent in flux could be enough to ruin your reputation in the industry as your first few customers decry your spotty and poor customer service. Your first customer service rep will set the tone for your entire customer service department and your company's reputation, so it'd be wise to hire only the best from the get-go.
2. Give Customer Service Reps Authority
We've all been in that infuriating situation where we call customer service and spend 15 minutes explaining our issue, only to be redirected to another agent or department and have to explain the issue all over again. It's the worst!
In a study of important aspects of a good customer experience by Statista, approximately 21% of customers consider not having to repeat themselves to another representative as important, and approximately 33% of customers believe it's important to solve their issue in a single interaction, regardless of how long it takes. This means that companies should keep redirections down to a minimum to keep customers happy.
To that end, customer service agents should be given the information, tools, and authority to solve most customer service issues without consulting another department. It doesn't matter how empathetic a rep is if they can't do anything about the customer's plight!
The most basic tool agents should have is the ability to look into customer profiles and accounts to give them a more holistic sense of a customer's situation, helping them diagnose the problem faster. Another key tool should be the authority to offer discounts and refunds without the input of anyone from the department.
Of course, you'll have to be certain that your reps can make those judgment calls and handle that responsibility – another thing to test for in your hiring process.
Losing customers isn't an option for small businesses, so it's crucial that customer service reps have all the tools they need to resolve issues quickly and ensure the customer walks away happy.
3. Use the Best Channels
When your customers need help, where do they turn first? Investing in the communication channels most popular with your target audience will save your customers and you from missed connections and lengthy wait times.
A study by Statista in 2020 revealed that the channels customers preferred the most to resolve customer service issues were phone (42%), digital channels (38%), and email (20%). As a business, you should accordingly have customer support agents monitor your phones, social media accounts, and email inboxes in that order. Any other channel should take a backburner.
The social media platforms your company creates accounts on and utilizes should depend on your business and client base. If you're a B2B company with an older target demographic, you might prioritize LinkedIn and Facebook, while a B2C company with a younger target demographic might prefer Twitter, Instagram, and TikTok. Regularly check notifications and mentions on each platform to see if anyone's messaged your company's account.
If you find that you have more communications channels than your customer service department can handle, you can use canned and automated messages to redirect and consolidate customers to your more well-staffed channels. For example, if you have a little-used Snapchat account, you could set up an automated message thanking a messaging customer for their query, letting them know that responses may be a little slow over Snapchat, and inviting them to call your service line for urgent matters.
4. Know Your Product
When asked what the important aspects of a good customer service experience were, customers placed great value in a knowledgeable customer service rep: 40% of customers aged 55 and older said this was important, as well as 28% of customers from 35-54, and 27% of customers aged 18-34.
In other words, for a great customer service experience, reps must fully understand the product and its policies inside and out to quickly answer customers' questions. On top of product specifications and pricing, reps should also know about the product's warranty and refund policies.
It could also be valuable for reps to know about all of a company's products. A potential customer might already have a nebulous idea of what they want, but a truly skilled customer service rep could help them realize that a different product might serve them better, or that adding a complementary related product would give the best experience. In these cases, a well-trained customer service representative can also drive sales.
To this end, management should ensure that customer support reps are trained in all products old and new, and briefed on new customer policies.
5. Regularly Update Your Website
In the same study on the important aspects of a good customer service experience, approximately 12% of consumers claimed that being able to find the information they needed without having to contact a support representative was part of a good customer service experience. In other words, customers value self-sufficiency to a certain extent.
You can empower customers to solve their own minor issues by regularly updating your business's website to answer FAQs such as your:
Product details
Store hours
Pricing
Warranties
Cancellation and refund policy
Return policy
Shipping times
Make information easy to find by organizing it into categories and adding a search function to your website.
On top of making customers feel more self-sufficient, your customer service agents won't be stuck answering the same questions over and over again, freeing them up for more involved queries and important tasks. This makes your customer service department more efficient and reduces support costs.
On top of classic questions, it may also be useful to add widgets to your website showing recent customer reviews, current promotions, and upcoming events your business is hosting – just to liven up your website and reassure your customers that the information on the website is up to date.
6. Personalize the Customer Experience
People take pride in their individuality and love building personal connections. With a welcoming, personalized, and pleasant customer experience, your customers will feel a closer connection with your brand and be more likely to shop with you again in the future.
One simple way to personalize your customer experience is by using the customer's first name. According to a study published by the National Library of Medicine, the human brain has a unique activation pattern when hearing its own name, similar to the patterns activated when people make judgments about themselves and their personal qualities. This means that using their name is a surefire way to build a connection with them and influence their decision-making process, hopefully in favor of making a purchase. A great example of this is Starbucks, which makes a point of asking for and using your name rather than using order numbers or drink type.
Personalization and rapport strategies will vary depending on your business and product, but the more pricey or personalized the item is, the more time your reps should spend conversing with the customer to get a deeper understanding of why they want the product and what they'll use it for. With this knowledge, reps can build value with the customer by offering case-by-case recommendations on how to use the product and offer recommendations.
Even for one-and-done transactional purchases online where you don't meet the customer or learn their name, something simple like a handwritten thank-you note can serve the same purpose in lifting the customer's mood and making your company stand out.
7. Create a Positive Experience
Similar to the last point, you can build a positive experience for the customer by properly opening and closing the conversation, having empathy, and using positive language.
A simple "hello" and "goodbye" at the beginning and end of a conversation do wonders for making reps seem more friendly and building rapport. Though the customer's issue may be stressful and messy, starting and ending on a friendly note gives both customers and the rep something positive to look back on and sets the tone for future interactions.
Your rep's closing statement should also confirm that the customer's issue has been resolved, while reassuring them that they can always come back if they have any issues.
Then, during the course of the conversation, service agents should have empathy for each client's issue by understanding the problem, being sensitive to the client's emotions, and empathizing with them. While the ultimate goal is to solve customers' problems, an expression of empathy, even as simple as "I understand how that's an issue," validates the customer's emotions and builds a bond between the customer and the rep.
Plus, by putting themselves in the customer's shoes, reps can see the problem from a different angle and recommend the best solution for each case.
Then, customer service reps should use positive language to set a more optimistic tone for the conversation. Rather than focusing on what your company can't do for the customer, reps can re-frame the statement to focus on what your company can do. For example:
Bad: Unfortunately, we don't have that item in stock.
Good: The closest unit we have available is at our sister location in the next town over. If you'd like, I can place the order right now and have it delivered to your doorstep as soon as tomorrow.
8. Don't Be Overbearing
Let's take a little story break.
There I was, snuggled on my couch late on a Thursday night, peacefully browsing an online store. I put a few items in my cart and headed to the checkout page to see the total price.
Suddenly, I got a call on my phone from an unknown number in New York. "Scam Likely," caller ID told me. Like a fool, I picked it up.
On the other end, a representative from the company whose store I'd been browsing greeted me by name, described exactly which items I had in my basket, and spent the next 20 minutes explaining the details of the products I'd selected while attempting to upsell me. Not only was this a gross invasion of personal privacy, it was also quite a waste of my time.
Needless to say, once I got away, I did not proceed with my purchase.
The lesson from this story is that smothering your customers and being overbearing will only drive them away. Though that phone call was the most extreme case, other ways this manifests are with insistent chat box pop-ups on websites and overly-friendly sales reps who follow you around a retail store.
Though we did say to use the customer's name and build a connection in the previous tip, businesses should know when enough is enough – service reps shouldn't pester customers at every moment and most certainly shouldn't flaunt their online tracking skills.
Instead, respect the customer's privacy and trust that they'll come to you when they need assistance. You can encourage this by training your service reps to be affable and approachable: having a friendly tone, good posture, and a good sense of when to let customers figure things out for themselves. Your customers are sure to appreciate the personal space.
9. Save Time with Automatic Responses
As your business grows or you spread yourself out with different communication channels, you might find yourself flooded with more questions and queries than your customer service department can handle.
Whether you have one rep or a dozen, automatic responders for your phone, email, and social media accounts can help your reps save time and prioritize the most important cases without neglecting other customers.
For example, if you have so many phone calls that customers are on hold for an unreasonable amount of time, you could implement an automated phone system that can answer basic questions such as hours or pricing with pre-recorded messages, and forwards more complex issues to a human rep.
Similarly, you can set up your email inbox to automatically respond to inbound emails with a canned response, or a predefined answer to a certain question based on certain keywords.
Even a simple automatic email stating that the customer's message was "received, and that customer service will get back to them in a timely manner" would help reassure customers that their concerns are being heard and addressed, reducing pressure on your reps to answer immediately.
These tools weed out the most simple of queries, keeping your reps free for more involved cases.
10. Ask For Feedback
Finally, our last tip is to constantly improve your customer service experience by welcoming feedback from customers.
Asking for feedback can be as simple as asking the customer to rate their customer experience one out of five in an email or phone call post-purchase. As you refine your customer service, you can then send surveys asking more detailed questions about how friendly, fast, or knowledgeable your customer service agents are.
It's best to ask for feedback right after the customer's interaction while it's still fresh in their mind.
As your company grows, stay on top of customer expectations by preemptively asking if the customer has any recommendations to improve their experience and what they'd like to see from your company in the future.
Remember: it's called customer service, not customer management. Your job is to cater to the customer and ensure their satisfaction. To do that, you'll need to stay on top of what the customers want and tailor your activities accordingly.
Conclusion
For a small business, an exemplary customer service team can set you apart from the competition, helping you build a loyal customer base and establish a strong brand reputation. By following these ten tips to develop and improve your customer service department, you can ensure a memorable and positive customer experience, driving growth for your business for years to come.
FAQs
What tools can I use to help my customer service department?
Customer support software, or help desk software, helps agents by centralizing all email, phone, chat, and social media messages into one platform for easy management, providing automated responses, and storing customer information for future reference. 
Some vendors of customer support software are Zendesk, Zapier, and Zoho Desk. You can buy these programs as stand-alone services or integrate them into a CRM (customer relationship management) platform to manage your marketing, sales, and customer service functions all at once.
Should I use AI to help my customer service department?
While automation certainly helps improve response time and answer simple questions, know that replacing a customer service rep with an AI chatbot or phone service might worsen your customer satisfaction. As we said earlier, personal connections lead to a better customer experience. AIs are antithetical to that human connection, and their roboticness might be a turn-off for customers who are looking for empathy and a solution to their problems.
At the most, AI should be used to help customer service reps respond faster, automate tasks, and prioritize accounts that need their attention – it should not replace them.
What are the most important things in customer service?
We've covered a lot of ground in this article, but if we had to give a broad summary, the best practices for your customer service department are to bond with your customer, empower your competent agents, manage your communication channels, and constantly improve your customer service process.
Some personality traits you should look for in customer service agents are good listening and speaking skills, empathy, politeness, responsibility, and good decision-making.