Local Lead Generation Ideas for Small Businesses
Written by: Victoria Yu
Victoria Yu is a Business Writer with expertise in Business Organization, Marketing, and Sales, holding a Bachelor's Degree in Business Administration from the University of California, Irvine's Paul Merage School of Business.
Edited by: Sallie Middlebrook
Sallie, holding a Ph.D. from Walden University, is an experienced writing coach and editor with a background in marketing. She has served roles in corporate communications and taught at institutions like the University of Florida.
Updated on October 30, 2023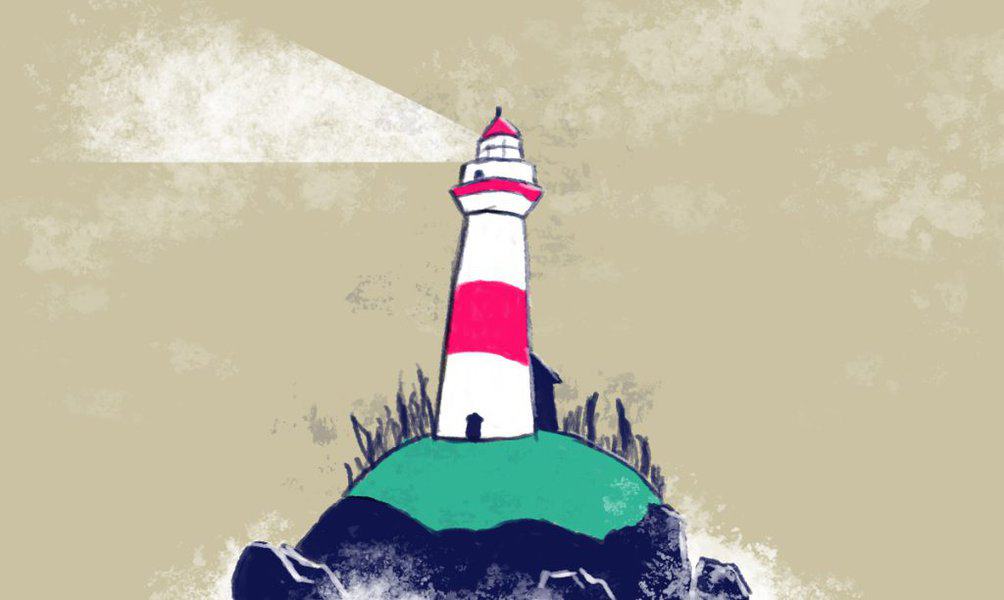 Local Lead Generation Ideas for Small Businesses
What is Lead Generation?
Three Online Lead Generation Ideas
Three Offline Lead Generation Ideas
Conclusion
Though large, multinational companies might have enough clout to attract customers without even trying, smaller businesses operate in a smaller local area to a smaller target audience. With fewer customers overall, they need to put a little more elbow grease into finding new customers and keeping existing customers coming back rather than turning to Amazon or Walmart.
But local businesses might not have the budget or manpower to run extensive, omnichannel marketing campaigns. So what's a small business owner to do?
Don't worry. We've compiled a list of the six most cost-effective local lead generation ideas for small businesses to source leads, increase traffic, and catch consumers' attention.
Key Takeaways
Lead generation is how a business attracts potential customers. Small businesses should invest in lead generation tactics to find new customers and retain existing ones.

Three online lead generation tactics are to create a Google Business Profile, start a social media account, and invest in Facebook Ads.

Three offline lead generation tactics are to sponsor local events, run a neighborhood competition, and go door-to-door.
What is Lead Generation?

Lead generation, or lead gen, is a company's process and tools to attract potential customers (leads).
As a local business, you might think that the best way to advertise yourself is through local channels – such as by running an ad in the local newspaper or setting up a stand in front of the grocery store. Alternatively, you might decry those outdated practices and think of promoting your brand exclusively online so you can spend more time manning the shop.
But the reality is that today's customers blend both of these worlds seamlessly. Using only one or the other would be like burying your head in the sand and ignoring the customers on the other side!
Thus, for the best effect, your small business should implement both online and offline lead generation, creating an omnichannel promotional strategy that reminds customers of your business wherever they go.
Three Online Lead Generation Ideas
Without further ado, let's look at three lead generation ideas that will help you get leads online.
1. Create a Google Business Profile
When you hear of anything new, your first instinct is probably to Google it. Customers have the same reflex. To play into that, make sure to create your business profile through Google, giving your business an official online presence in the place customers will check first.
Google Business Profiles are free to make and serve as a central hub for customers to view your business's basic information, post questions, and leave reviews. You can also list your products and take orders, making it an all-in-one management tool for your business online.
Now, you might be thinking, "Why should I do that if I already have a website?"
To answer that question, let's look at an example restaurant: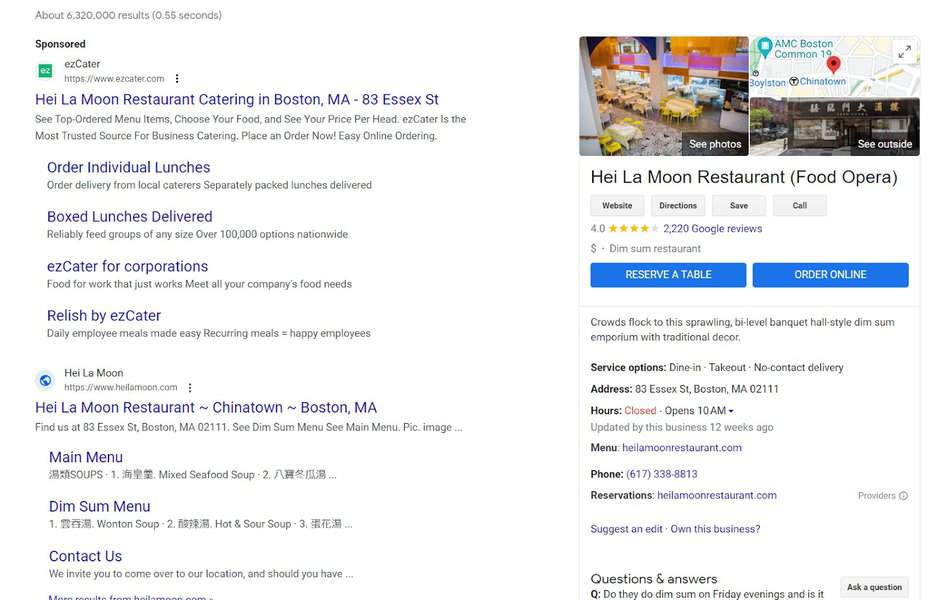 (Source: Google, Hei La Moon)
As you can see, a sponsored ad claims the first list result, while the business's official website is relegated to second place. If a hungry customer were to see only the left-hand side of the screen, they would likely click on the ad and order through a third-party website instead of the business's official website, cutting into the restaurant's site traffic. For retail businesses, this would be a competitor's shop instead, depriving you of a cut of the profits.
However, official Google Business Profiles are beyond that – they appear on the right-hand side of the screen, completely bypassing the rat race of Google Ad SEO rankings. Viewers' eyes are naturally drawn to it, and the big blue buttons and information list instantly give consumers all the information they need to plan their visit, research your business, or contact you with a quick glance. 
In other words, making a Google Business Profile makes it easier for customers to find and shop from you, boosting the number of leads you'll generate from Google. As a bonus, once you create your Google Business Profile, all of the information will automatically be added to Google Maps, increasing your local foot traffic as well.
2. Create a Social Media Account
Next up is to create a social media account so customers can follow you and keep in touch. Regularly engage in content marketing by posting photos, informational articles, interviews, promotions, and more to maintain your brand awareness. Additionally, you'd be wise to set your store's geographical location so you'll appear in local searches.
Which social media platform you use should be determined by your product and customer base: Facebook is more popular overall, but if you have a younger audience, Twitter, Instagram, or TikTok might be better.
But how will making a social media account generate local leads?
Think of it like this: rather than a promotional tool, social media is just like a local community center or park where you can interact with local residents and make an impression – completely online. Through social media, you can get involved with the community by joining local business groups, sharing local news, commenting on other community members' posts, and serving as a local voice of education and authority about your industry.
This boosts your visibility and reputation with residents, increasing the number of people interested in your business who may choose to become customers.
3. Invest in Facebook Ads
Though the last two ideas have been free to implement, if you still don't have many leads yet, you could consider spending the money to invest in paid ads on Facebook.
Why choose Facebook Ads over any other paid advertising? No matter what's trendy with the kids, Facebook is still indubitably the king of social media, with almost three billion monthly active users worldwide and accounting for around 53% of all social media site visits in the United States.
By advertising on Facebook, you'll expose your business to the largest pool of potential users possible. It's almost unthinkable that you won't get any leads! Other marketers have the same idea, as Statista reports that Facebook is the top social media platform for B2C marketers, with a usage rate of 55% – more than double that of Instagram, the runner-up, which clocks in at 27%.
Facebook Ads also allow you to choose from six "campaigns" to match your lead generation strategy. This means that they'll show your ads specifically to users they've deemed as more likely to, say, visit your website, message you, or sign up for your newsletter. If you have a physical storefront, Facebook Ads can also use location services to show your ads to people physically nearby, increasing foot traffic.
This allows you to perfectly align your Facebook Ad efforts with your lead generation funnel and sales funnel.
Because Facebook and Instagram are owned by the same parent company (Meta), you can also export your ad campaign to Instagram for extra exposure if you have a business account on that platform. Both of these can be managed by the Meta Business Manager on Facebook.
But be aware that your ad exposure will be proportional to the amount of money you put in – it's about $5 per 1,000 views.
Three Offline Lead Generation Ideas
Once you've established your online presence, keep in mind that you're not done yet – you should also promote yourself in person as well to create a truly comprehensive omnichannel lead generation strategy. To that end, let's switch gears and look at three tactics to help you generate leads offline.
1. Sponsor Local Events
Are there any local festivals happening soon? What about games at your local sports associations or even school plays? Sponsoring or boothing at these events increases your community involvement and helps people associate your business's name with fun times and a good cause.
Your contribution to these events could take on many forms: while a monetary donation will always be welcome, you could also help provide snacks, goodie bags, or even just a helping pair of hands. The organizers and event-goers will surely appreciate any contribution you make and recommend you to any potential customer who comes their way.
2. Run a Neighborhood Competition
A single zip code area isn't all one big happy family – more often than not, residents differentiate themselves based on their different housing communities, there's a rivalry between two local high schools, one neighborhood is known for this unique trait or that, or something else divides the area into more local groups. To drum up business in your interest and make your sales promotions go further, you could play off these local clique rivalries by running a competition out of your business.
How you do this will vary depending on your business model – if you're selling door-to-door, it might be as simple as mentioning, "X neighborhood has bought a dozen already," while a physical storefront might have separate tip jars or a purchasing scoreboard for different groups. On your social media accounts, consistently post updates to keep consumers aware of the competition and rile up their competitiveness.
Little games like this put a bit of fun into shopping at your business, making you more memorable in the eyes of shoppers. Current customers might also draw their friends into the competition to try and win, further boosting your sales!
Of course, whatever competition you hold should have a clear timeframe to end the competition —maybe a month or so— as well as a clear acknowledgment or a prize for the winner to encourage the losers to try harder next time.
3. Go Door-to-Door
If your business requires a little more explanation and detail to sell, quick touch-and-go social media posts or sponsorship namedrops might not be enough to turn casual browsers into potential clients. Instead, consider running a door-to-door sales campaign and having lengthier conversations with the people at home.
Of course, the efficacy of D2D campaigns will depend heavily on your business and product – if you sell large items or clothing, this may not be the strategy for you. But for small businesses in the home services industry (landscaping, home repairs, HVAC, moving) or real estate industry, talking directly to homeowners might uncover a hidden or emerging need for your services, filling your sales funnel with qualified prospects.
Or, if you sell food or smaller consumer items, you might be able to skip the lead generation and prospecting stages entirely and close a sale right at the door!
Conclusion
Small local businesses might find lead generation tough, as a local community seemingly only has a finite amount of new customers. But as people live their lives—growing older, moving around, and discovering new pain points—there will always be a lead where there wasn't before, just waiting to be found.
Whether you've just established your business or you're an old hat, these six lead generation strategies can help you find new leads and maintain brand awareness in your community, helping you put down roots and support your community as they support you.
FAQs
Should I focus more on online or offline lead generation tactics?
It depends on your target audience and the current lead generation tactics you have in place to start. 
If you're targeting a younger audience and don't have any online lead generation tools at the moment, your number-one priority should be setting up your Google Business Profile so you appear on simple searches. 
But if you're targeting an older audience and you've already set up your Google profile, social media accounts, and websites, it'd be better to step away from the computer and increase your neighborhood presence with offline lead generation tactics instead.
How do I know if a lead generation tactic works?
In general, carefully consider if your chosen lead generation strategy is suited for your target audience and business, as we mentioned above.
After you begin, there's nothing left to do but carefully monitor your business's traffic and other key performance indicators (KPIs) to see if your strategy bears fruit or not. But don't expect a hundred leads right off the bat – set reasonable targets for your lead generation strategies, such as by using the SMART framework.
If you're paying for an ad service, SEO ranking, or print promotions, keep track of your cost-per-customer (CPC) or pay-per-click (PPC) figures to ensure that your lead generation strategies aren't more expensive than the revenue they bring in.
What do I do once I get more leads?
A lead doesn't automatically turn into a customer; on the contrary, a lead has only just begun their customer journey! Once you've locked down on a lead, take them through your business's sales funnel to nurture their interest, overcome objections, and close the sale.
Should I invest in Facebook Ads or Google Ads?
Both platforms can be very effective, but which one you use will depend on your budget and goals. Generally, Google Ads is more costly but results in more concrete sales. On the other hand, Facebook Ads is cheaper but results in more brand awareness.
Ultimately we'd recommend Facebook Ads for small business lead generation, as it keeps costs down while building your brand's presence and lead generation in a more organic way by integrating your business's presence into the community online. Plus, setting up a free Google Business Profile might be all you need to get qualified leads from Google search results. 
What are some other lead generation strategies I could try?
If the above six tactics weren't enough, you could also try email marketing, cold calling, running print ads in the paper, and search engine optimization (SEO). There's thousands of different ways to generate leads for your business or generate leads on social media, so with some trial and error, you're sure to find a method that works best for you.