16 Insightful Business Case Studies
Written by: Sean McAlindin
Sean McAlindin, a business and arts writer, has a decade-long experience in music and culture journalism and recently ventured into business writing.
Edited by: Sallie Middlebrook
Sallie, holding a Ph.D. from Walden University, is an experienced writing coach and editor with a background in marketing. She has served roles in corporate communications and taught at institutions like the University of Florida.
Updated on October 9, 2023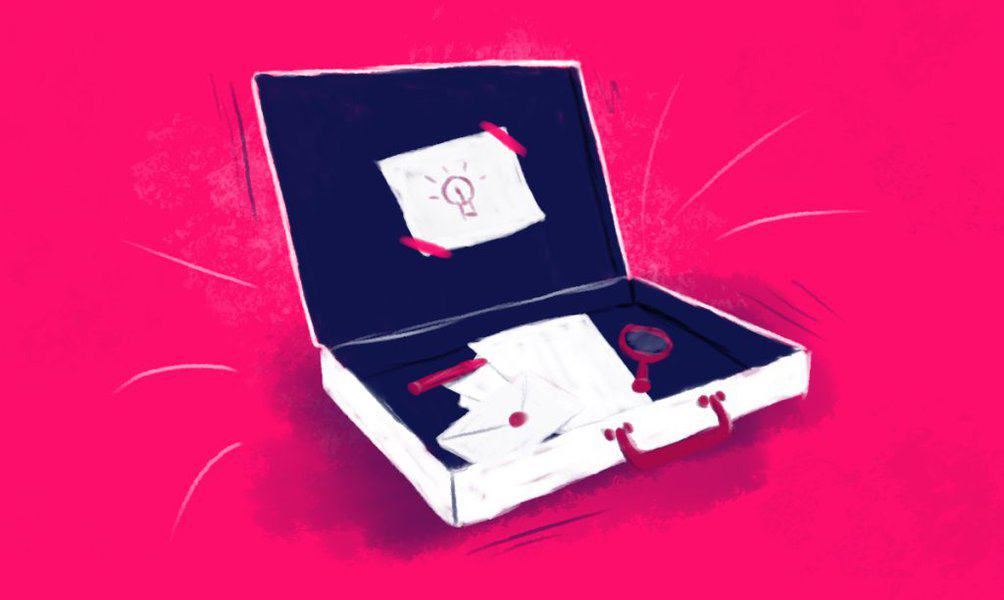 16 Insightful Business Case Studies
Why Are Business Case Studies Important?
The Most Memorable Business Case Studies of All Time
Conclusion
We can talk about sales strategy until we're blue in the face. But do you know what's more impactful than theory and philosophy? Cold hard facts.

There's nothing like real-life examples to drive home a message. Business case studies provide specific touchstones that teach us about what works in sales and what doesn't. But which examples are the most memorable, inspiring, and insightful?
Whether you are looking to soup up your advertising campaign, boost your brand recognition, or motivate your sales team, these 16 studies provide the relevant and engaging content you need.
Take a look. You might be surprised by what you learn.
Why Are Business Case Studies Important?
Case studies are history. History is real. It's irrefutable. And that means you can learn from it.
No matter your ethics, philosophy, or approach to sales, these compelling case histories speak for themselves. Real-world templates offer valuable insights and practical knowledge that can benefit companies throughout various industries. Each of these well-known examples teaches memorable lessons and sparks critical discussion about the core components and responsibilities of growing a successful business.
Here are a few key reasons why business case studies are important.
1. Practical insights
Case studies offer real-world examples of business challenges, solutions, successes, and failures. They provide a practical context that textbooks and theories often lack, helping individuals and organizations understand how strategies and decisions actually work in practice. In addition, they can reveal a treasure trove of marketing tips and sales tactics, depending on how you read them. 
2. Problem-solving skills
Analyzing case studies encourages critical thinking and problem-solving. Readers are required to assess situations, identify issues, and formulate effective solutions, honing their business acumen in the process. By retelling a customer's story, jotting down key bullet points, or making an executive summary, employees and business students can strengthen their decision-making processes.
3. Learning from mistakes
Case studies showcase successes and failures. They provide a window into both wild accomplishments and costly mistakes made by businesses. By learning from others' missteps, businesses can reduce the likelihood of making similar errors. And by following the lead of the strongest case studies, we can build upon their achievements.
4. Data-driven decision-making
Case studies require individuals to analyze real-world evidence to support their recommendations with facts, fostering a culture of evidence-based decision-making within organizations. This can give companies a competitive advantage in everything from graphic design and content marketing to sales campaigns and customer loyalty.
5. Communication skills
Reading, presenting, and discussing case studies enhances the communication skills of your sales team. Professionals must effectively convey their analysis and thought processes, both of which are valuable skills in business settings. Being able to understand and explain the lessons of classic case studies can actually make you a better salesperson.
The Most Memorable Business Case Studies of All Time
Whether you're using case studies to generate class discussion at business school, build confidence and critical thinking in your sales team, or develop ethical positions for your board of directors, here are some of the most well-known and memorable examples to share.
Each entry includes a brief explanation of the case study along with links to more information.
1. The Army Crew Team: The importance of team building
Talent means nothing with leadership.
West Point crew team coach Colonel Stas Preczewski split his squad into two teams: varsity and junior varsity. He put the eight physically strongest rowers on varsity and eight weakest on J.V. However, as the National Championship approaches, the J.V. team is consistently beating the varsity team in practice.
What should he do? Send the junior team in their place? Combine players from both teams? Or retrain the varsity team on a short deadline?
The Army Crew team case study clearly shows how a team can be much less than the sum of its parts, especially if leadership drops the ball on team-building responsibilities. It speaks to the need for quelling the egos of star performers and fostering team identity. It's a great jumping-off point for thinking about how you want to train and empower your staff to work together to achieve common goals.
It also features the memorable, though debatable, moment when Preczewski orders his athletes to wrestle each other in an attempt to "work it out."
2. 99th Reconnaissance Squadron: Innovation within structure
How far are you willing to push the envelope to get what you want?
In the spring of 2019, Lt. Col. Matthew "Chaos" Nussbaum was nearing the end of his two-year term as commander of the U.S. Air Force's 99th Reconnaissance Squadron. In this position, he has focused the majority of his energy on finding new ways to organize, train, and equip the unit, whose mission is to execute U-2 operations globally.
The U-2 is one of the Air Force's oldest aircraft, having been flown since the 1950s, but Nussbaum wasn't waiting on the Pentagon to improve the trusty spy plane. Instead, he cultivated personal relationships with Silicon Valley entrepreneurs to make his vision a reality.
Nussbaum's methods empowered individuals within the squadron to achieve things that people familiar with the Department of Defense previously considered impossible. It's a compelling case study and call to action for ambitious go-getters.
Although Nussbaum's leadership led to real breakthroughs, the progress came with risks and costs. This business administration case study shines a light on how true rebels can achieve innovation, even within a highly structured organization like the Air Force, if they're willing to take a chance.
You can find the full Reconnaissance Squadron study by Harvard Business School here. 
3. Starbucks: Keeping your focus
What happens when rapid growth becomes a liability?
Starbucks had tremendous success growing its brand in the 1980s and 90s. By 2000, it was a hallmark of the modern marketplace, known for its laid-back vibe, atmospheric warmth, and authentic customer service. 
Rather than rest on its laurels, Starbucks began looking for opportunities beyond coffee. In 2003, the company opened an entertainment office in Los Angeles, created its own music recording company, and even won eight Grammys for the Ray Charles album "Genius Loves Company."
While the new business was exciting, it had also become a significant distraction. As a result, Starbucks' core coffee brand suffered dramatically. Without the inspired leadership, sales plummeted, and the stock price fell from $37 to under $8. In 2008, the company made plans to cut 12,000 jobs and closed 600 stores. The Starbucks brand was in a complete free fall.
But what's most interesting about the Starbucks case study is what they did to turn it back around. First, Starbucks closed each store location for an entire day to retrain every barista. Then, they created new sandwiches, snacks, and pastries to stretch the coffee routine into lunch and dinner.
These efforts were designed to rekindle the cultural consumer experience and turn Starbucks into an all-day gathering place to escape and savor moments with friends and colleagues. As a result, they saw double-digit growth for five straight years while the stock price increased tenfold.
Read more about Starbucks' turnaround here.
4. Amex: Passing on institutional knowledge
When long-time employees retire and leave the workplace, they often take years of expertise along with them. But American Express found a way to retain this vital experience and knowledge within their organization.
AMEX created a "workers' transformation group" that allowed retiring members to gradually give up some of their day-to-day responsibilities. In return, the person would spend some of their freed-up time mentoring and educating their successors. 
This resulted in a phased retirement that provided employees with their regular benefits while giving them the opportunity to pass on institutional knowledge to younger generations. It was an all-around win for the financial corporation that resulted in positive media coverage and real benefits to their logistical operations and company culture. 
Read more about American Expresses' progressive retirement programs here.
5. Tylenol: Saving your reputation in a crisis
No matter how big you are, everything you've built can be destroyed in a moment.
In 1982, seven people in Chicago died after taking Tylenol due to an unknown suspect who was lacing the capsules with cyanide after the products reached store shelves. In the immediate aftermath, Tylenol's 37% market share in the over-counter-medication market dropped to just 7% nationwide.
Although the poisonings were contained in the Chicago area and Tylenol was not responsible for the tampering of the product, its reputation nosedived. To save its brand, the company took an active role with the media in issuing mass warning communications and immediately initiated an unprecedented recall of the more than 31 million bottles of Tylenol in circulation. 
Tainted capsules were discovered in a few other grocery stores and drug stores in the Chicago area, but, fortunately, they had not yet been sold or consumed. Tylenol's parent company, Johnson & Johnson, offered replacement capsules to those who turned in pills already purchased and a reward for anyone with information leading to the apprehension of the person or persons involved in these random murders.
Working with FDA officials, Tylenol was successfully reintroduced with tamper-resistant packaging, discounts, and sales presentations to the medical community. These packaging protections soon became the industry standard for all over-the-counter medications.
In 1983, the U.S. Congress passed "the Tylenol Bill," making it a federal offense to tamper with consumer products. A few years later, the FDA established federal guidelines for manufacturers to make all such products tamper-proof.
Though it cost them more than $100 million, Tylenol's sales rebounded within a year. Once again, it was the nation's favorite over-the-counter pain reliever. Critics who had prematurely announced the death of the brand were now praising the company's swift and decisive handling of the matter.
Read more about the Tylenol case study here.
6. Hangar's Cleaners: Leveraging local connections
This is a classic example of how small businesses can compete with corporate behemoths.
Founded in 2004, Hangers Cleaners of Kansas City, Mo., is an environmentally safe dry cleaner that uses colorless, odorless, liquid carbon dioxide instead of the aggressive chemicals applied by traditional dry cleaners. 
Founder Joe Runyan built numerous storefronts and drive-through counters throughout the city, but pick-up-and-delivery vans soon emerged as Hangers' most effective sales channel. Six vans picked up and delivered clothes in waterproof bags from patrons' homes twice a week.
Runyan found that this approach prevented customers from forgetting to pick up their clothes and not paying. Better yet, if they never put clothes in their own cars, they were less tempted by competitor sales.
But when Procter & Gamble opened their own dry-cleaning service in Kansas City, Runyan was facing a challenger with a giant marketing budget and the ability to undercut his price. That's when Hangars went rogue. 
Runyan began returning garments on hangers that had funny slogans on them, such as "In the closet and proud" and "You're the 23rd person I've seen naked." He closed less profitable storefronts to focus on the van service and made sure his customer service was as good as it gets.
Hangers continued to grow its customer base by cultivating an offbeat image that leaned heavily on Kansas City charm. Runyan partnered with local businesses and charities, picking up from and delivering to their offices. He joined with local schools to donate ten percent of the proceeds from parents' dry cleaning bills.
While other local dry cleaners lost revenue, Hangars continued to see steady 2 to 3 percent growth each year.
"We have a personality in a business devoid of it," Mr. Runyan said. "We can't out-price or out-spend our big competitor, but we can be genuine, funny, and edgy."
Read the full New York Times story on Hangars Cleaners here.
7. Tesco: Expanding to international markets
South Koreans have some of the longest working hours in the world. With young, upwardly mobile executives often too busy to go shopping for groceries at a traditional store, giant United Kingdom retailer Tesco, sought to turn this disadvantage into its benefit. 
It introduced "virtual stores" which display products on walls of metro stations and bus stops. Commuters could scan the QR codes of the products on display with their smartphones, and place orders as they waited for their trains or buses.
Tesco's Korean venture is the perfect case study for developing an international market. South Korea, a country of around 50 million people, is the fourth-largest economy in Asia and the 12th-largest in the world. Tesco's genius was creating a new market based on the country's evolving lifestyle.
The organization made some brilliant strategic moves in its Korean expansion, including partnering with Samsung and embracing the Korean way of life by operating shops around neighborhood centers. Tesco employed almost one hundred percent Koreans on staff, with only four British employees out of 23,000. 
The company's operations grew rapidly in South Korea and it soon emerged as the second largest retailer in the country. South Korea became Tesco's largest market outside the U.K. At one point, 25% of Koreans signed up for loyalty cards and income was in the billions.
However, new laws meant to protect small retailers and merchants were enforced in Korea beginning in 2010. Restrictions were imposed on when stores could remain open and also specified that on two weekends every month, the large retail stores should be closed. 
As most Koreans shopped during the weekends, these changes started to impact Tesco. The once trailblazing corporation experienced financial losses in 2015 and soon sold its Korean business to investors.
You can read more about the Tesco case study here.
8. Triumph: Shifting business abroad
When things simply aren't working, it may be a good time for a big move.
Triumph, a once-revered British motorcycle manufacturer, gradually faded out of prominence in their home market three decades ago. Their famous factory in Warwickshire closed up shop in 1983. But an Indian factory remained. 
In 2010, Triumph sold less than 8,000 bikes in the UK, but 50,000 worldwide. Now, the agency is turning its focus squarely on India as the newly minted middle class has embraced the bike as a low-cost alternative to Royal Enfield. In fact, it's not uncommon for motorcycles to be given as dowry gifts at weddings. 
The threat of viable competition pushed Royal Enfield maker Eicher Motors' stock price down as much as 12.5% and prompted brokerages to flag it as an earnings risk for at least two years – even though Harley-Davidson and Triumph sales currently pale in comparison to those of Royal Enfield.
Triumph is an ongoing case study that we'll all be following closely in the years ahead. Read more here.
9. MGM: Empowering your employees
When Gamal Aziz became president of the MGM Grand Hotel and Casino in 2001, the 5,000-room hotel was ringing up $175 million a year. The challenge for Aziz: take something good and make it even better.
A survey of the hotel's employees made it clear that communication with the staff about the events, guests, and current offerings was practically nonexistent.
Aziz came up with a simple fix – a short round-up meeting now at the start of each shift. It's a simple concept, but rolled out across MGM's 10,000 employees a day, it's actually a major undertaking. 
"Employees are willing to give their all when they are well treated and appreciated," says Aziz. "The ability to unlock that potential is a competitive distinction."
It's a great case study on how showing your team a little respect can go a long way.
10. Hickory Farms: Scale down to scale up
Since 1951, Hickory Farms has been known for its heartwarming holiday gift baskets of cured sausage, ham, and cheese. The popularity of these products led the company to aggressively expand. At one point they presented 2,500 special products which overreached their brand and resulted in a loss of favor with prospective customers. 
Recognizing this issue, Hickory Farms streamlined, slashing their range of merchandise to 300 items with modern visuals and descriptions, and less packaging and recycled content. The organization also overhauled its website, making it easy to navigate options and save online.
All of this resulted in a charge reduction of 13% that Hickory Farms passed on to satisfied customers. It was a smart move that made the most of Hickory Farms' trusted name with an effective rebranding of offerings.
The second half of this story happened during the pandemic when Hickory Farms became a go-to alternative source for food items that could be delivered to consumers' doors—a welcomed service during a period of prohibited in-person shopping and food shortages.
Suddenly, the four to six weeks of high-volume sales that typically occurred over the holiday season became the norm. The demand was so intense that the retailer sold out of nearly its entire inventory by May 2020.
This trend continues to pay off. As a result of retained customers from pandemic-related shopping, Hickory Farms' web sales increased 59% in 2021 compared with those of pre-pandemic 2019.
Read more about Hickory Farm's innovations in the gift basket market here.
11. McClaren Strollers: How not to manage a brand crisis
When your stroller is chopping off babies' fingers, you know you've got problems.
It pays to be decisive, and to act quickly and boldly, but Maclaren failed to do this.  Fifteen incidents of fingertip laceration or amputation in the US occurred over the course of a decade. Finally, in 2009, Maclaren issued a recall for every stroller it had sold in the US for a decade, around one million units. 
Within 24 hours, McClaren's website was overwhelmed with traffic from nervous parents. No one could get the information they needed and the company was looking non-responsive at best.
That's when McClaren seriously underestimated the viral power of a compelling story. They actually had an excellent safety record, but they were getting their message across all wrong. Instead of addressing the issues head on, they failed to get word out about their free repair kits. They could have drafted a quick "blog response" to the crisis to share on social media, but instead, they let the mob dictate the narrative. As a result, their brand reputation has never fully recovered.
Learn about the recall from McClaren CEO Farzad Rastegar's perspective in this Harvard Business Review editorial here.
12. Apple: The power of a name
At first glance, Apple's 2008 name change may not seem like a big deal. After all, the company simply went from Apple Computer to Apple. 
But the choice to drop "Computer" from its name has helped Apple change its brand identity from a company that made desktops and laptops to a company that's a pioneer in interactive technology. Now, Apple is known for everything from the iPhone to its lucrative online music store, iTunes.
Not to mention the fact that the name soars with beautiful simplicity. As a symbol of knowledge and morality, it conjures everything from the Garden of Eden to Sir Isaac Newton.
The company's business model has followed suit. From 2007 to 2013, computers went from 42% of Apple's revenues to just 13%, even as overall profits grew. According to recent reports, Apple generated $394.3 billion in revenue in 2022, 52% of which came from iPhone sales.
The Apple case study shows how something as simple as a brand name change can lead to big things.
13. USA Today: Changing with the times
As more and more people log onto the Internet for their news, the demand for traditional newspapers has plummeted. In fact, between 2010 and 2015, the amount of time the average American spent with a newspaper declined by 31%. 
USA Today, however, saw the future in time to devise a plan. As other newspapers struggled to hold onto their traditional business model, USA Today quickly moved to pour resources into the company's website, striking new circulation deals and sharing relevant content across platforms to ensure wider exposure. They also laid off nearly 10% of their staff and completely reorganized their newsrooms as part of a complete digital transformation.
More recently, the company has invested in creating original content and bringing in an array of colorful voices to their media coverage. As a result, the paper remains an important part of popular American media.
Read more about USA Today's business journey here.
14. Southwest Airlines: Building a company culture
In its early days in the 1970s, Southwest Airlines embraced a quirky, personable brand image that contrasted with the corporate stodginess of bigger airlines. But when the company grew into one of the nation's largest domestic carriers, it had to make a choice: either join the corporate club, or find a way to maintain its outsider reputation. 
Southwest chose the latter, putting into motion a branding initiative that relied heavily on social media to connect directly with passengers. The move has preserved Southwest's upbeat personality and welcoming feel. As of 2016, the airline possessed the industry's best buzz score.
Then came the 2022 meltdown. Over the course of Covid-induced holiday madness, Southwest shut down all practically of its operations, resulting in millions of stranded passengers and more than 16,000 canceled flights.
People were stuck without their medicines. Babies were marooned without diapers and formula. It was a 10-day nightmare, costing the brand more than $1 billion in lost revenue, refunds, and reimbursements. And that was just the accountable cost. The reputational damage seemed immeasurable.
In the ensuing debacle, it was revealed that employees had complained for years about scheduling systems and communications. The blame was squarely on Southwest for failing to properly invest in its operational logistics.
End of story, right? Not so fast. Somehow, Southwest's reputation has remained basically unchanged.
It seems like the goodwill Southwest generated over the years with its customers has come back to save it. And not only that, customers still adore the company for their great sense of humor and unconventional approach to commercial air travel.
This case study was analyzed deeply by both Inc. and Forbes who see this as an evolving example of how company culture impacts sustainability.
15. Coca-Cola: The wisdom of diversification
You may have heard the story of New Coke. In the mid-1980s, Coca-Cola reformulated its flagship soft drink in an attempt to better compete with Pepsi. The drink, named New Coke, failed miserably. But Coca-Cola saved its business by rereleasing the original formulation of Coke under the name Coca-Cola Classic.
That, in and of itself, is an excellent case study in business operations management. However, the bigger story is how Coca-Cola has consistently diversified its portfolio so that no one drink—not even Coke—can fully influence the company's success and failure.
The Coca-Cola Company has never shied away from diversification. It's been the cornerstone of its corporate strategy since acquiring orange juice manufacturer Minute Maid in 1960. After years of acquisitions, Coca-Cola currently offers more than 500 brands ranging from soft drinks to fruit juices to water. Additionally, it sells its products in over 200 nations.
It's a smart move, considering the percentage of Americans binging on soft drinks frequently declined significantly from 13% in 2013 to 9% in 2016. Some countries are also introducing sugar taxes, which are taking their toll on sugar-laden soft drinks.
As health trends continue to shift, it will be fascinating to see how Coca-Cola positions itself to stay relevant in the soft drink world. You can read more about Coke's ongoing diversification efforts here.
16. Nokia: Know when to quit
In October 1998, Nokia became the best-selling mobile phone brand in the world. Its operating profit went from $1 billion in 1995 to almost $4 billion by 1999.
But by 2007, technological innovations like the iPhone left Nokia struggling to compete. The solution? Get out of the business of cell phones.
In a bold move, Nokia sold its cell phone division to Microsoft and shifted its focus to data networking services and telecommunications equipment business. This helped stabilize the company and prevent greater losses.
In an interesting twist, Microsoft sold the cell phone business it acquired from Nokia to Foxconn Technology in 2016. Foxconn has, in turn, struck a deal with Nokia to use the Nokia name on future cell phones. That means Nokia will earn revenue by licensing its name to a product the company was smart enough to stop making.
You can read an extensive analysis of Nokia's successes and failures here.
Conclusion
When it comes to the value of business case studies, the proof is in the pudding. These real-world narratives serve as windows into the complex and dynamic realm of business, marketing, and sales. Whether we seek inspiration from the triumphs of industry giants, or cautionary tales from companies that stumbled along the way, case studies provide invaluable insights and memorable lessons across all industries.
Case studies aren't just stories; they are blueprints for success, offering a roadmap for achieving our goals, overcoming challenges, and making informed decisions. They remind us that in the complex world of business, knowledge truly is power.
FAQs
Where can I find additional resources on business case studies?
You can find more resources on business case studies by visiting the websites of renowned business schools, academic publishers, and research institutions. Many of these institutions offer extensive libraries of case studies and related materials to further your understanding of business management and strategy.
Can case studies provide inspiration for my own business ventures?
Absolutely. Many case studies feature businesses that started small and grew into industry giants through innovation, determination, and adaptability. Their stories can inspire and offer valuable insights for aspiring entrepreneurs and business leaders. 
How can I use these case studies to improve my business skills?
Reading these case studies can enhance your problem-solving abilities, decision-making skills, and understanding of effective business strategies. Analyze the challenges, strategies, and outcomes presented in each case to apply the lessons learned to your own business endeavors. Use what you've learned to develop a target audience,  generate leads, and connect with potential customers. 
What are the drawbacks to relying solely on case studies for business education?
While case studies are valuable, they should be supplemented with a well-rounded business education that includes theoretical knowledge, practical experience, and current industry trends. Case studies provide real-world context, but they may not cover all aspects of business education, such as financial theory or ethical considerations.
Can I use these case studies for personal development, even if I'm not in the business field?
Definitely. Case studies often contain valuable life lessons, such as leadership, problem-solving, and decision-making skills, which can be applied in various aspects of life. The principles and strategies discussed in these cases can be valuable for personal development, regardless of your profession.
How can case studies help sales professionals looking to advance their careers?
Case studies can be valuable tools for professional development. They allow sales professionals to gain exposure to various business scenarios, learn from successful strategies, and develop problem-solving skills. Additionally, discussing case studies with peers or mentors can enhance networking and broaden career perspectives, helping professionals connect with potential customers and employers. 
Can reading case studies replace practical experience in the business world?
Case studies are a valuable complement to practical experience, but they cannot fully replace hands-on involvement in the business world. Practical experience provides an opportunity to apply knowledge and skills in real time, which is essential for gaining a comprehensive understanding of business dynamics.
How do I stay updated on the latest business case studies and trends?
To stay updated, regularly check academic journals, business publications, and websites of reputable business schools. Many institutions release new case studies and research regularly. Additionally, networking with professionals in your industry can help you discover the latest trends and relevant case studies.