5 Best Sales Training Programs and Courses
Written by: Victoria Yu
Victoria Yu is a Business Writer with expertise in Business Organization, Marketing, and Sales, holding a Bachelor's Degree in Business Administration from the University of California, Irvine's Paul Merage School of Business.
Edited by: Sallie Middlebrook
Sallie, holding a Ph.D. from Walden University, is an experienced writing coach and editor with a background in marketing. She has served roles in corporate communications and taught at institutions like the University of Florida.
Updated on October 3, 2023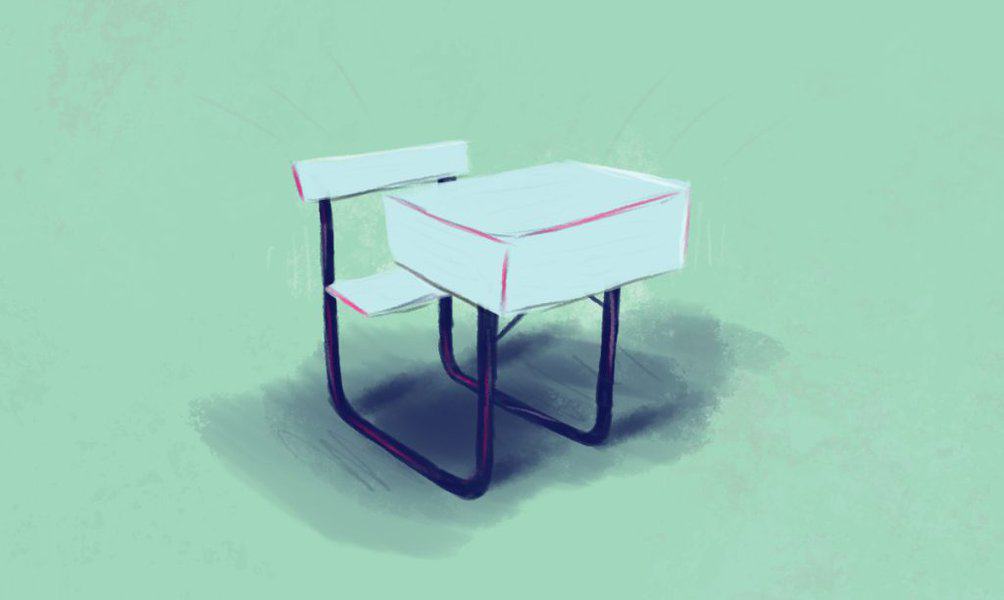 5 Best Sales Training Programs and Courses
Why Are Training Programs and Courses Important?
How Do I Select a Training Program or Course?
5 Best Sales Training Programs and Courses
Conclusion
Are you looking to get started in sales but don't know where to start? Or maybe you and your sales team have learned everything first-hand field experience has to offer, and your sales figures are plateauing.
In these cases, the best way to keep progressing is to take a sales training program or course, which will teach you everything you need to know to up your sales performance game and boost revenue for your business.
Key Takeaways
A sales training program or course teaches sales professionals new skills, tactics, and techniques for talking to customers and making more sales.

Investing in sales training programs and courses brings concrete benefits in terms of financials and employee satisfaction.

Some key considerations you should take when choosing a training program or course are cost, duration, and timeframe.

Five of the best sales training programs and courses are GoSkills' Introduction to Sales, HubSpot Academy's Inbound Sales course, RAIN Group's Foundations of Consultative Selling, Action Selling's Action Selling Process, and Huthwaite International's SPIN Selling program.
Why Are Training Programs and Courses Important?
As the name implies, sales training is "the learning opportunities focused on the skills you need to effectively sell a product or service," according to LinkedIn. This teaches salespeople new techniques, skills, and tactics that help them close more sales.
You might be wondering: why take the time and effort (and money!) to take a training program or course offered by another company? Wouldn't it be better to simply develop your company's own in-house selling style and techniques?
Well, training programs and courses are important because they improve the sales process, increase ROI and other KPIs, and identify the best sales techniques in the shortest amount of time.
1. Improve Sales Processes
Though sales training could also mean training developed and hosted by a company itself, most businesses send their whole sales teams to sales training programs or courses offered by accredited sales experts to learn their industry secrets. These programs usually impart the expert's sales methodology, a mental framework or approach salespeople can use to approach and nurture a sale, and actionable tips on how to get to close.
In other words, these programs and courses can teach your sales reps new ways of thinking about sales that will turn them from novices to top sellers themselves. As a result, the student company's whole sales team changes and becomes more effective at closing sales, boosting the company as a whole.
2. Improve ROI and KPIs
Accenture reports that every dollar invested in sales training yields $4.53 in sales – a 353% ROI. In a 2021 survey of 256 sales leaders and learning and development decision-makers, high-growth companies also reported that sales training contributed to employee satisfaction, motivation, and retention, as well as sales results, company culture, and enterprise agility.
Logically, this makes sense. With more technical expertise, salespeople are better equipped to close more sales quickly, boosting both revenue and agility. Their newfound capabilities also lead to increased confidence and gratitude to the company that provided them the training, boosting job satisfaction.
3. Find the Best Techniques Faster
There's no need to reinvent the wheel – rather than asking your sales reps to arduously experiment to find the best sales tactics one by one, sending them to sales training instead lets them relax and learn everything they can from the masters first.
Once they come back, your sales department can sit down together and parse out how to customize what they learned to match your company's unique needs, adapting the training into your company's sales techniques and procedures.
How Do I Select a Training Program or Course?
When considering which sales training program or course to send your sales team to, some considerations you should take into account include:
Price
Class size limits for teams
Course duration
Whether the training is offered in-person or online
How the curriculum aligns with your long-term goals
How the curriculum addresses gaps in your team's skill base
Your team's level of experience
The level of the training
If certifications are provided upon completion
After all, no matter how enticing the curriculum's topics may be, it'd be a poor investment if it costs enough to send your company into the red (and as you'll see later, these programs can get quite expensive). Similarly, a free program whose learning points are things your team already knows is simply a waste of time.
That's why it's important to carefully consider all the above points when choosing a sales training program or course and ensure that your final choice meets your functional, budgetary, and timely needs.
5 Best Sales Training Programs and Courses
Without further ado, let's take a look at the top five sales training programs and courses for your sales team to consider taking. Rather than ranking them, we're presenting them to you in no particular order so you can choose the one that's most suited to your company.
1. GoSkills – Introduction to Sales
Suppose your business is just starting out and your sales reps are still unsure of the basics. In that case, GoSkills's Introduction to Sales course provides a personalized curriculum of videos, tests, and quizzes to help your team develop their fundamental sales knowledge base and skills.
A big boon of GoSkills's course is its flexibility: viewers can learn at their own pace, and the courses are accessible through mobile devices so students can learn on the go.
In this beginner-friendly Introduction to Sales course, GoSkills teaches:
Sales techniques
Sales conduct
How to conduct prospect research
How to connect with prospects and develop a relationship
How to create an effective presentation
How to follow-up with prospects and close a deal
Upon completion, learners can either receive a Certificate of Training for completing the full course, or take the test at the end to receive a Certificate of Achievement.
As GoSkills offers several dozens of other sales, marketing, finance, and office productivity classes, pricing is also quite flexible. Rather than paying for each individual course, you pay on a monthly ($29) or yearly ($17) basis for access to all of the courses. There are also considerable discounts for teams of more than five people.
As such, GoSkills can be a great and affordable resource for fledgling companies looking to gain a strong foundation in several key operational areas in sales and beyond.
2. HubSpot Academy – Inbound Sales
Next up in developing sales essentials, we have HubSpot Academy's brief certification course on developing an inbound sales strategy. Inbound sales sets up processes that attract customers to your business, as opposed to outbound strategies where sales reps have to go the extra mile to reach customers. It's a fundamental part of any business's operations scaling and long-term success.
Designed for small business owners and sales professionals, this course teaches:
The value of an inbound sales strategy
How inbound sales changes a company's approach to customers
How to identify and target the right buyers for an inbound sales campaign
How to successfully adapt sales conversations and presentations to inbound sales to close more sales
Students who complete the course will receive an Inbound Sales Certification, which can be integrated into the student's LinkedIn profile to help boost your online credibility.
Though the course may be quite short —3:12 hours' worth of 22 videos, five lessons, and five quizzes— it is a good place to start for companies considering branching out and implementing an inbound sales strategy. Plus, like all HubSpot courses, the Inbound Sales course is completely free with signup. Quite a good deal!
3. RAIN Group – Foundations of Consultative Selling
On the other hand, if you're looking to build strong trust and rapport with individual clients, RAIN Group's Foundations of Consultative Selling provides customized insights into how your company can drive more valuable sales and relationships with your customers.
Some topics covered in this training program include:
Conducting a needs discovery
Building rapport
Making the impact and ROI case
Overcoming objections
Communicating with different personalities
Influencing and persuading prospects
The art of sales collaboration
As each training program is customized per client company's industry and needs, you'll have to contact RAIN Group for a pricing estimate. Though this might come out to a hefty final price, the customized training regimen will be more likely to provide some quality insights for your team.
This training program can be delivered through virtual instructor-led training, or your team can receive instruction live at any of RAIN Group's offices internationally.
This course is best for companies that sell more high-ticket items or operate in a B2B space – in other words, industries where sales reps must put in considerable effort to match product value to customer needs, and present themselves as an authority to help customers find success.
4. Action Selling – The Action Selling Process
Rather than positioning yourself as an authority like consultative selling, another sales methodology you could consider is putting the buyer first with the Action Selling Process, presented by the Action Selling Group.
The customer always comes first in sales, and the Action Selling Process helps you and your sales team keep that in mind by teaching you:
The five key buying decisions customers consider
The nine acts (stages) of a sales meeting
Critical selling skills for each act of a meeting to move the process forward
How to stay in sync with the customer decision-making process
Wich sales skills work best for each scenario
This sales program is notable for making extensive use of role play to help sales professionals truly internalize the skills and techniques they're learning. The program also comes at two levels and prices: $195 for an associate-level certification, and $895 for a professional-level certification.
If your salespeople struggle with building the customer's trust in the company, the salesperson, and the product, this sales program will help them step into the customer's shoes and make sales appeals that truly speak to the buyer's needs.
5. Huthwaite International – SPIN Selling
If you're interested in a live, in-person course, Huthwaite International's SPIN Selling program promises to teach professionals in sales, business development, or other customer-facing roles all about demonstrating value to customers during the sales process.
SPIN stands for the four questions sales reps should use to guide their conversations with customers, which include:
Situation: the customer's current environment and the goals they want to achieve
Problem: what's preventing the customer from achieving their goal
Implication: discovering why the customer hasn't solved the problem
Need-Payoff: showing the customer how solving the problem now would provide the most benefit
By structuring discovery calls around these four questions, salespeople learn how to create value in their sales conversations and better overcome customer objections, leading to shorter sales cycles and greater sales value all in one.
While in-person might be preferable to some, it also comes at a great time and financial cost. If you noticed the two or three day description of the training duration, it's because the training only takes two days for UK-based teams going straight to Huthwaite HQ. The third day for international-based seminars is likely reserved for traveling teams to get their hotel accommodations and jetlag sorted out when traveling to the courses offered around the world. Thus, we wouldn't recommend this program for remote teams or large organizations.
Conclusion
Investing in a sales training program or course can be tricky: if you choose the wrong course, you might waste valuable time and money that you could've been using to make more sales! That's why it's important to carefully consider the price, curriculum, timeframe, and more when choosing a sales program.
Though there are hundreds of thousands of people peddling their sales courses, many of these vendors lack accreditation or experience. That's why we've assembled this list of five reputable and experienced sales training courses and programs. From this list, we hope you can select the course most appropriate to you and your business, and learn the recipes for success.
FAQs
Should my company invest in multiple sales training programs and courses?
Though you could invest in multiple sales programs, we'd recommend against it. Each of these programs cover different strategies for essentially the same things: conversing with customers and making sales. As such, if your sales reps are exposed to too many conflicting sources of information too quickly, they might become confused and mix up the methodologies, reducing their overall sales ability.
Instead, we'd recommend you choose one sales program to start out with and have your sales team master that one first. Maybe after a year or two, if your sales figures are plateauing again, it might be worth attending a different course and seeing what actions or tips could add to your existing strategies to boost sales.
Is it worth sending my whole sales team to sales training?
In general, we'd recommend sending your whole sales team to attend a training program so that everyone can improve. If your sales department is large enough that sending them to a program may create a considerable expense, you might also consider hiring a consultant or teacher to come to your company and deliver the training on-site.
Are there any free sales courses or programs?
HubSpot's free Inbound Sales course is just the tip of the iceberg: HubSpot Academy actually offers hundreds of thousands of different courses and certification programs for business skills, such as marketing, sales, SEO, customer service, and more. Though we only went into detail on their Inbound Sales course, HubSpot is a great place to start if you're looking to get started in any other aspect of sales. 
Additionally, you could ask your own sales managers, sales leaders, and learning and development experts to create seminars, presentations, and exercises to improve your team's sales skills. Not only will this boost your team's skills, but it will also serve as a great team bonding event!