Benefits of CRM for Business Banking
Written by: Victoria Yu
Victoria Yu is a Business Writer with expertise in Business Organization, Marketing, and Sales, holding a Bachelor's Degree in Business Administration from the University of California, Irvine's Paul Merage School of Business.
Edited by: Sallie Middlebrook
Sallie, holding a Ph.D. from Walden University, is an experienced writing coach and editor with a background in marketing. She has served roles in corporate communications and taught at institutions like the University of Florida.
Updated on June 1, 2023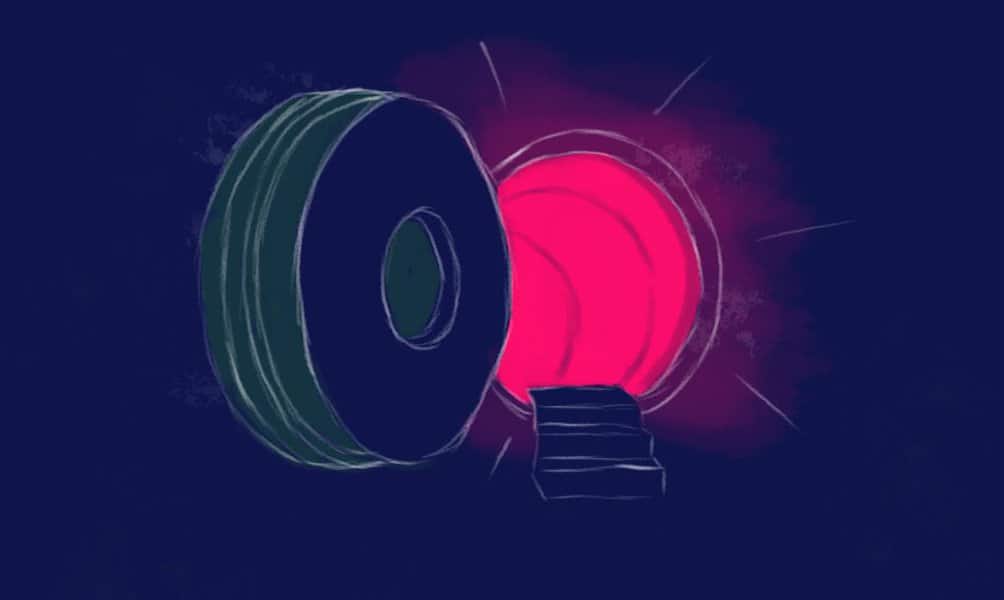 Benefits of CRM for Business Banking
What is CRM in Business Banking?
Benefits of Using a Banking CRM
Conclusion
With so many online banks on the rise, customers have more options for banks than dollars in their accounts. In today's market, it's not enough for a business bank to offer great rates – to stand out, a truly amazing bank must be a lifelong confidante and source of sound advice for its customers.
But keeping track of each customer's industry, needs, challenges, and goals can be hard for a growing business bank. To that end, CRM system can help you manage customer data and relationships, helping you provide tailored insights, modern solutions, and outstanding service that will keep customers coming back.
Key Takeaways
A CRM platform records all customer interactions into a single live database for employees to access.

Financial institutions can use banking CRM software to gain detailed insight into the customer, allowing financial advisors to tailor their offerings to perfectly match customer needs.

With a banking CRM, a bank or credit union could improve its customer experience, make more sales, implement sounder strategies, and improve employee productivity.
What is CRM in Business Banking?
CRM (customer relationship management) is a company's processes and tools to track customer-company interactions. With CRM, businesses can learn more about those relationships and potentially increase sales. Rather than focusing on the methodology, CRM nowadays usually means CRM software systems.
CRM systems are software tools that record and store all customer data in one easily-accessible location. For business banks, this provides a detailed account of each customer's transactions, meetings, and accounts and provides a holistic view of all of the bank's customers. 
By automatically integrating every customer touchpoint—online and in-person—into one database, banking CRMs hope to give business banks a comprehensive understanding of their customer journeys and enable them to make data-driven strategies to grow their business.
Benefits of Using a Banking CRM
Let's take a look at four discrete benefits of using a CRM for business banking.
1. Improve Customer Experience
With a banking CRM, any teller or financial advisor can immediately access a customer's full profile and history, giving them a 360-degree view of the customer. Armed with this information, your employees can anticipate the customer's needs, find patterns in the data, and offer solutions personalized to the customer's unique needs. As a result, your bank can provide more value and build long-term customer loyalty.
For example, if a customer casually mentions to a bank teller that they're hoping to move their business's office in the future, the teller could use the bank's CRM to relay that information to the loan department, which could begin promoting business mortgage loan plans to the customer. Since your customers are busy people, they'll appreciate the proactiveness!
2. Make More Sales
Unlike commercial banks and retail businesses, business banks have fewer customers, but those customers tend to have much more money in their accounts. Finding new customers, attracting them to your bank, and keeping them interested in your deals is the top priority for growing business banks.
To that end, a banking CRM can help you quickly identify, qualify, target, and onboard new customers and opportunities before competitors can snatch them away. Going back to our previous example with the mortgage loan, it was our banking CRM's communication features that allowed us to discover the customer's needs and promote to them – without it, the customer might have done their own research online and picked a different bank.
3. Implement Better Strategies
On top of the minutiae of each customer, a banking CRM also provides a birds-eye view of all of the bank's customers at once, instantaneously generating reports and graphs on customer activities, engagement, purchases, and more.
With an accurate understanding of your bank's current standing and situation, you can easily make data-driven decisions and forward-thinking strategies.
4. Increase Productivity
A banking professional hopes to spend their time analyzing financials and sending proposals, rather than mindlessly filling in Excel spreadsheets and tabulating data. A banking CRM can handle all the data inputting and automate administrative tasks, freeing up your employees' time to focus on what matters most – the customers.
Not only does this enrich employees' jobs, it helps keep costs down, as your bank can do more with fewer people. Plus, with all the live data and messages hosted in one place, employees can easily communicate and coordinate with each other, speeding up business processes.
Conclusion
Many retail businesses may succeed with a one-and-done transaction model, but those in the banking industry aim to foster long-term connections with their customers. That means being attentive to each customer, learning about their unique situation, and providing personalized service.
A banking CRM could help a bank or credit union gain a holistic picture of their customers and provide personalized service, improving customer satisfaction, sales, strategies, and productivity.
Standing out in the banking sector means offering more than a high return rate – by using a CRM for business banking, you could distinguish yourself through exemplary customer service and build a loyal customer base for years to come.
FAQs on CRM for Business Banking
Do I need to buy a CRM?
If your financial institution only has a few accounts, you may not think you need a banking CRM. But as your business grows, customer data and relationships will grow too unwieldy for Excel spreadsheets and paper notes. When that happens, a banking CRM would be a wise investment to keep all your customer's data organized and safe.
Who are some providers of financial services CRMs?
Some software providers for banking-oriented CRMs are Salesforce, Sugar CRM, and InvestGlass. A retail-focused CRM platform will have very different features than one focused on finances, so be sure to research that your chosen CRM software meets your needs before making any purchases.